Dairypower's Canadian Adventures!
We're delighted to have started off the year with our first Dairypower Smart Slurry installation in Ontario, Canada!
The install followed a visit to a very snowy Canada by Pat and Rhys last month to meet with our new distributors Grand River Robotics. Rick returned to Canada to help install the Smart Slurry Aeration System which is forming part of a new dairy barn with 4 A5s due to be finished for February.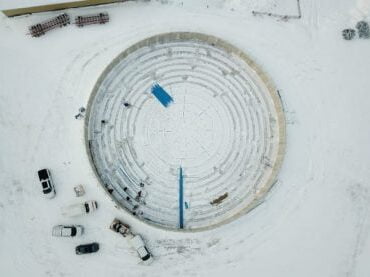 Looking To The Future
The Dairypower Smart Slurry Aeration System is renowned for its efficiency leading to increased ammonia nitrogen, lower emissions and manure which is in a pumpable and spreadable state 365 days a year.  The system can be installed in new or existing pits and is successfully installed in countries throughout the world.
We're sure the system will be the first of many jobs in Canada and we're very much looking forward to working with Grand River Robotics going forward.