Ever since the dawn of the farming era, farmers have been faced with several important challenges which they need to take care of in order to run a successful farm operation. Slurry management is one of the most important factors in managing farming operations with animals such as beef cattle, dairy cows and pigs.
Keeping your farm yards and holding areas clean is a core element of raising healthy and thriving animals, no matter which one you specialise in. Time must be made for the daily task to remove your animals' waste from their sheds, yards and passageways because it attracts flies and insects, which are a possible source of disease and contamination. In the case of dairy cows, uncleanliness could lead to mastitis or foot rot, both of which can seriously affect the milk production yield and overall health of your cows.
Since 1998, Dairypower has asserted its position as a market leader by providing solutions for all of these slurry-related concerns, before that we worked in the dairy industry producing milking machines. We have been operating within the farming industry for almost 50 years creating bespoke solutions that take care of all of your slurry utilisation and management needs. Indeed we have created some custom-made cutting-edge slurry technology designed to reduce costs, labour time and energy. As we are an eco-conscious organisation all of our products are manufactured with the strictest environmental controls.
What is Slurry Technology?
Over the years, technology has progressed immensely for slurry management, including slurry storage, slurry aeration as well as the utilisation of slurry back onto your farm. Technology was introduced to the slurry management world to simplify notorious, stressful and dangerous farming tasks! Dairypower has become known in the industry as a market leader in slurry technology solutions providing all you need to maintain your farm's cleanliness and store your livestock slurry in the safest and most eco-friendly manner possible. Dairypower has been installing our exceptional slurry management technology and associated products for over 30 years and in thousands of locations globally.
In fact, some of our technology, like our scrapers, have been designed and developed to work in all temperature ranges. This is highly important in extreme temperature range countries that are very cold like Canada and Norway, as well as in countries that are very hot like Taiwan and Israel. This scraper technology was made with every temperature range in mind so that our products can work effectively, smoothly and are always efficient in every temperature range.
How Can Slurry Be Used on Your Farm?
As we all know, slurry is one of the most valuable assets available to a farmer, as it is one of the greatest sources of reusable and environmentally friendly fertiliser. Livestock waste and slurry is such a valuable natural fertiliser, and its utilisation back into the land has become so commonplace, that farmers have evolved different systems for storing and using this slurry on their farms.
Currently,  slurry from farm animals is usually stored in slurry storage such as a slatted tank, round store or a lagoon and spread on silage fields and pastures as a valuable natural fertiliser that can replace the need for chemical fertilisers. It is highly essential on every farm, with any kind of animal, the slurry should be moved to storage regularly to prevent a build-up of diseases and pollution, and in turn, ensure your animals' health is optimum at all times. 
An ideal endpoint for this situation would be our bespoke Smart Slurry Aeration System, which allows for the environmentally friendly collection and storage of animal slurry, using superior advanced technology in the form of aeration. This has many benefits such as avoiding the need for tractor agitation and a reduction in the production of harmful gases such as methane ammonia and hydrogen sulphide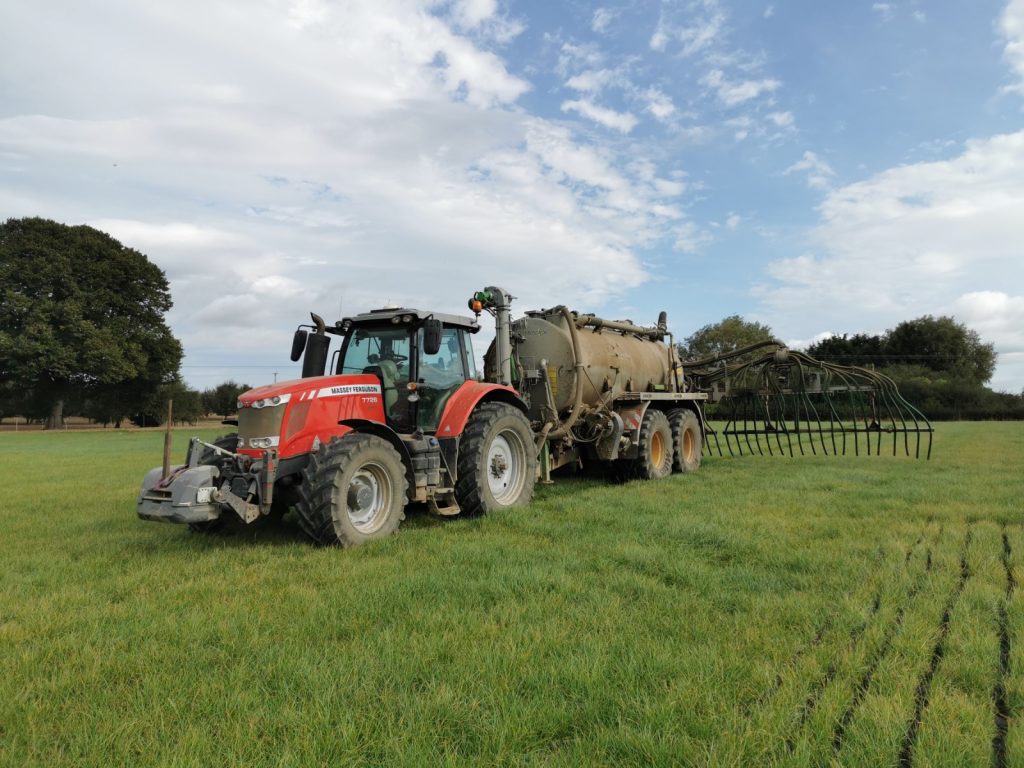 Usually produced in large quantities, livestock slurry needs to be handled effectively. The slurry is loaded with vital nutrients and could be the perfect solution for enhancing the grass regrowth rate on your farm. In addition, this renders the slurry to be spread at any time of the year. Our Smart Slurry Aeration System in fact promotes the growth of grass by increasing the nutrient value of the slurry. This technology solution for slurry increases the Nitrogen, Phosphorus and Potassium levels in the slurry, with a 70% nitrogen increase which is exceptional. Nitrogen is the main driving factor which can increase yield for plants and crops. At 70% increase, the Nitrogen will result in a massive increase in your crop and the size of your plants or grass in your field.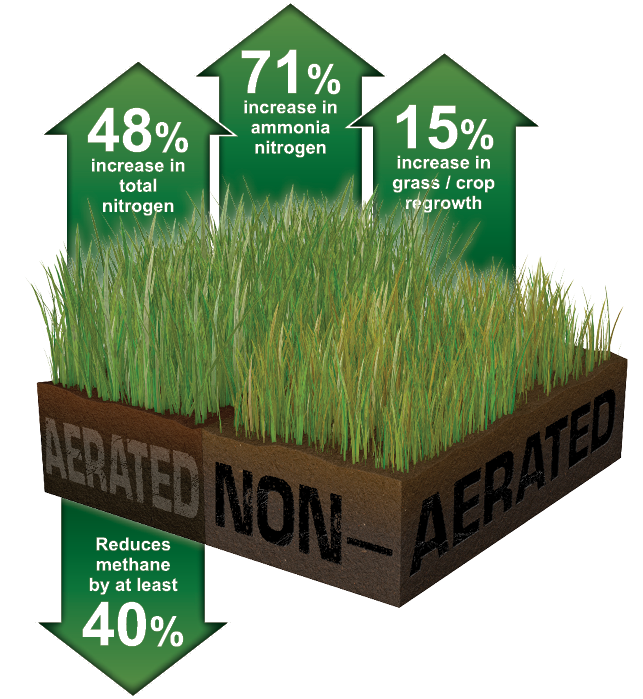 Our Class Leading Slurry Technology
Dairypower provides several slurry technology solutions for all of your slurry management requirements. To keep on top of slurry in yards, passageways and their housing we offer our scraper systems which are our Pro-Clean Ratchet Scraper System and Eco-Clean Rope Scraper System. We also provide one of the best solutions for the safest storage of slurry. This comes in the form of our Smart Slurry Aeration System. We also provide another product Easy-Flo Backing Gate which is an integration for our scraper systems that assists in the movement and flow of your animals within your passageways and holding yards.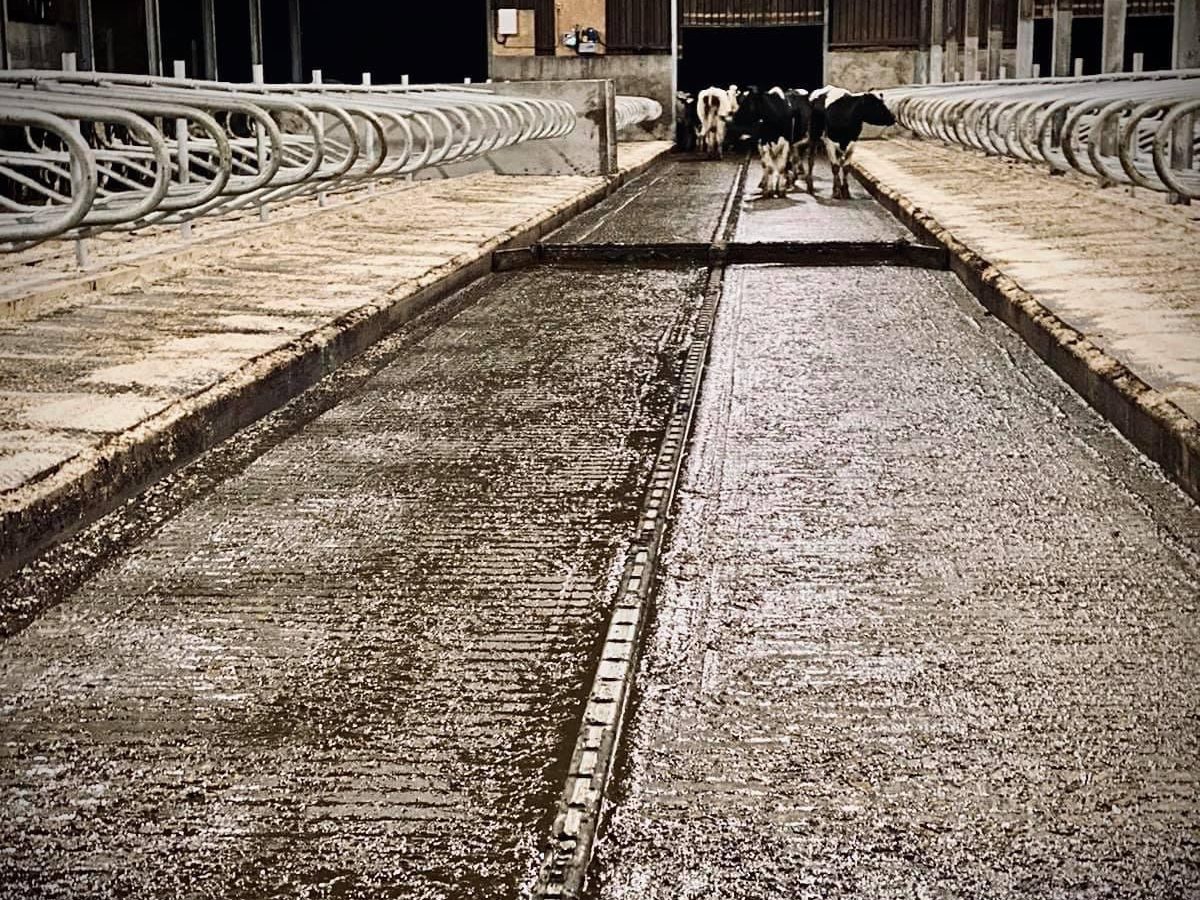 Pro-Clean Ratchet Scraper System
A patented floor cleaning system in the form of our unique Automatic Hydraulic Yard Scraper System, which has come to be known as the Pro-Clean Ratchet Scraper System. This robust, animal-friendly system can be easily installed with no pre-installation work. The heavy-duty scraper blade and quarto-folded rail are hot-dip galvanised with a low and smooth profile, designed to prevent all animal injuries.
A patented double spring-loaded tongue keeps the rail clean, preventing slurry build-up and allowing the scraper to operate in extreme weather conditions. This is one of the most unique features of this product.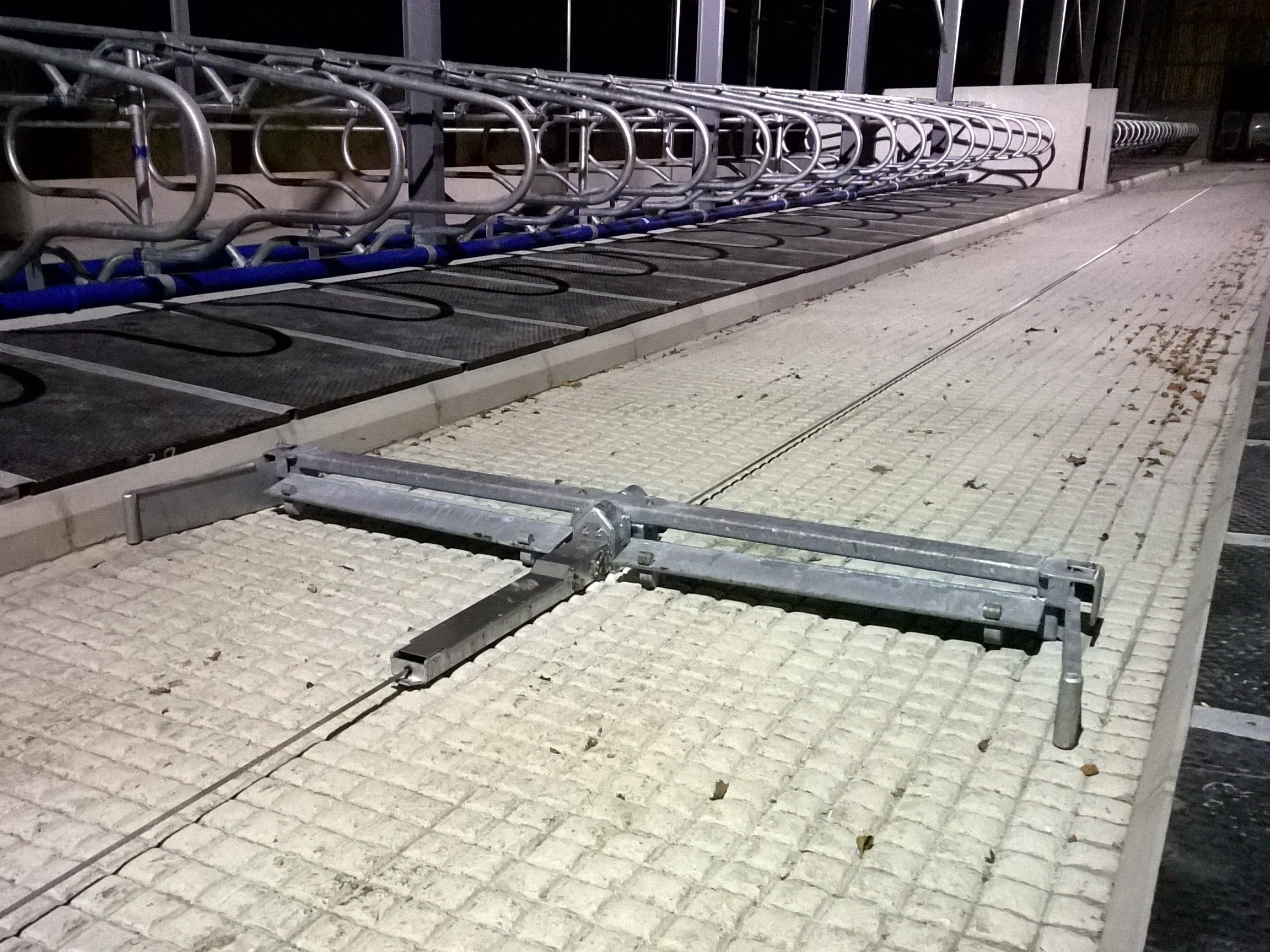 Eco-Clean Rope Scraper
Combining efficiency and cost-saving measures we have created the power scraper Eco-Clean Rope Scraper System. This is a fully automated system which can be controlled from a single panel and allows for up to four passageways to be cleaned at the same time. This is an excellent solution to save costs and labour time. The system can be installed in passageways up to 200 metres.
This scraper system uses a rope or cable to drive the scraper across your yard, moving the slurry to the storage facility available. We have also created a unique, patented, double winch unit that goes both ways for this scraper. This allows for the installation of as little as one winch in your building, saving space and costs. We use the same high-quality blades and the Eco-Clean Rope Scraper System that can be found on the Pro-Clean Ratchet Scraper System.
Find Out More
To discover further information about our cutting-edge industry-leading slurry management solutions animals, please visit our website at www.dairypower.com. Book a demonstration of our slurry technology today and see it in action!