Donal and Olive Maher, along with their son Fiachra, are a family farming team in Drangan, Co. Tipperary. The Mahers milk 230 cows through three robots, which they introduced on their farm back in 2020. Since then their farm management has improved by leaps and bounds, especially their slurry management and storage facilities.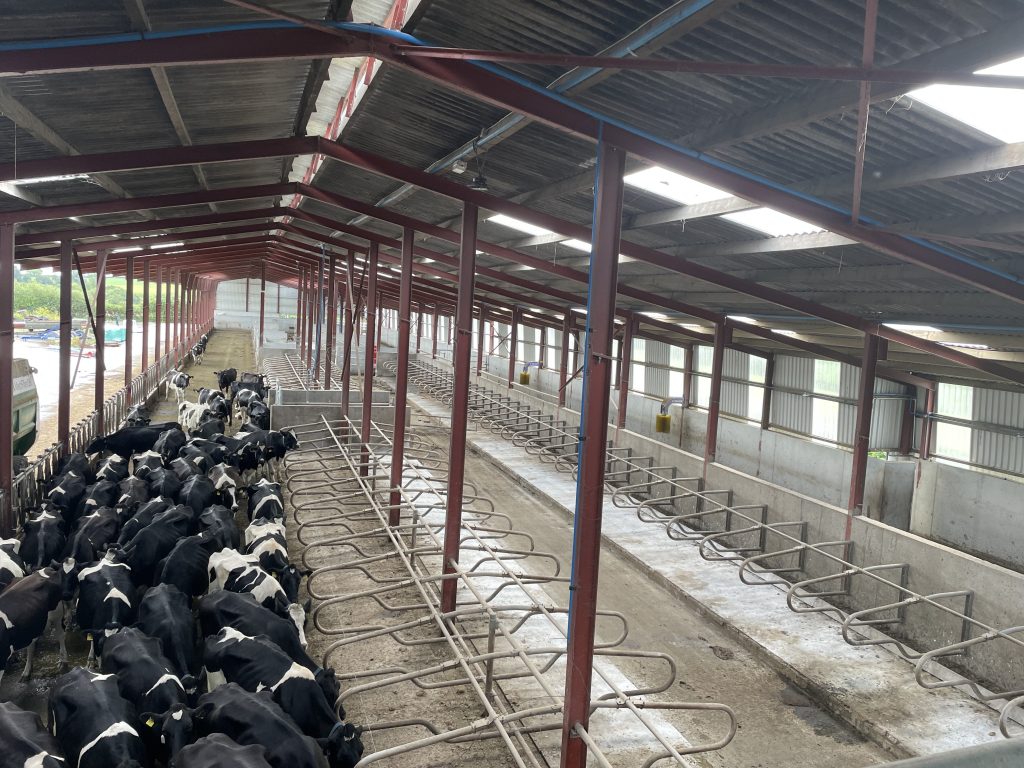 The Problem
The Mahers made the move to robotic milking in 2020, and with this, they built a state-of-the-art housing facility for their cows. They now have the capacity to hold six million litres of slurry. With such a large slurry store, it was physically impossible to agitate the tank with a traditional tractor agitator, and indeed they would have required 10 agitation points in the tank.
As well as this, Donal and his family had to take into consideration the ABC grazing system they had in place. This required regular slurry application to provide sufficient grass for his 230 cows.
Lastly, due to a major lack of farm labour available, the Mahers needed to minimise the workload involved in managing so many cows and the slurry they produce. Therefore, it was essential to eliminate the lengthy tractor agitation process from their farming enterprise.
Click the article below, to discover how the Mahers managed their 230 cow housing requirements:
The Challenge
For Carl to safely store and manage slurry at his new beef barn, there were a few issues to overcome. One of the most pressing issues was that his tank was fully suspended, which is rarer for our installation team. This type of tank can cause issues when the slurry needs to be agitated, ensuring that there are no dangerous concentrations of gases released.
With this suspended tank being a real worry for Carl, he needed to find a solution that would keep his animals safe, reduce the labour hours it takes to agitate a suspended tank of slurry and ensure that the slurry had an even consistency for extracting and spreading.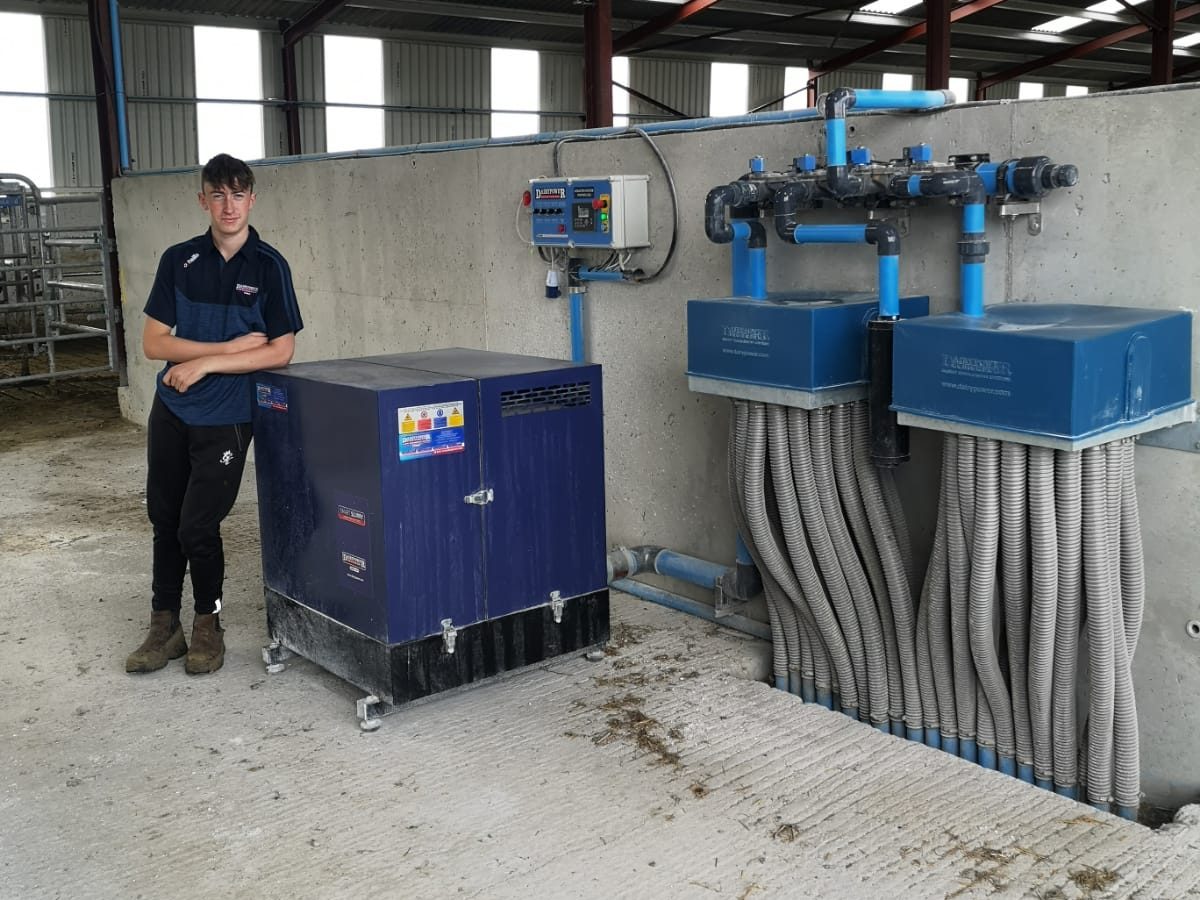 The Service and Solution
Donal and his family approached Dairypower for the solution to their issues when constructing their new dairy unit. The Aeration Manager, here at Dairypower, Rick Crowley designed and customised our Smart Slurry Aeration System to suit their exact needs. 
We then installed our Smart Slurry Aeration System into the Maher's new facility mid-construction. 
The Results
Installing Dairypower's Smart Slurry Aeration System totally eliminated the need for tractor agitation in the new facility, therefore there was no need for building 10 agitation points around their new slurry store. The slurry was readily available for the Mahers, whenever they wished to spread it. Also, no more waiting around for contractors to come in and agitate the slurry for hours on end, saving both time and money for the Mahers.
Having slurry in a homogenous, pumpable state, 365 days a year was revolutionary to the Mahers, as it worked hand in hand with their ABC grazing system, they could spread slurry as soon as the cows left the paddock.
On top of this, Donal believes their artificial fertiliser bill was halved by the addition of our aeration system! The increased amount of Nitrogen in the aerated slurry is the reason for the large cutback on fertiliser bills, as Nitrogen is one of the key nutrients that directly impacts crop yield and grass palatability.
Client Testimonial
"But one of the real big wins for us has been the slurry generated and the use that we have been able to make of it. We have the capacity to hold six million litres of slurry across the farm. In order to have the slurry available when we want it, we installed a slurry aeration system we sourced from Dairypower. With the ABC grazing system we can get slurry and fertiliser on the grazed ground the minute cows leave because they aren't going back to it after milking. With the aeration system, which is only costing us about €1 per day, we can take out a load of slurry – which we believe is worth 18 units of Nitrogen to us – and get it out and get that field back into the system as quickly as possible again. The Nitrogen from the slurry cuts back on our artificial fertiliser we need hugely." Donal Maher
Click the link below, to watch our video reviewing the process for the Maher's installation:
Learn More
If you think you could benefit from one of our slurry management systems or would like to learn more, get in touch with one of our experts who are always more than happy to help.