Irish Holstein Friesian Association National Open Day 2022
On Thursday 7th July 2022, the Irish Holstein Friesian Association held their National Open Day on the farm of Aidan and Sally Ann Frawley, of the Ballytigue Herd, Bruree, Co.Limerick. The day was filled with a variety of events such as stock judging , presentations, sales and of course trade stands, including Dairypower!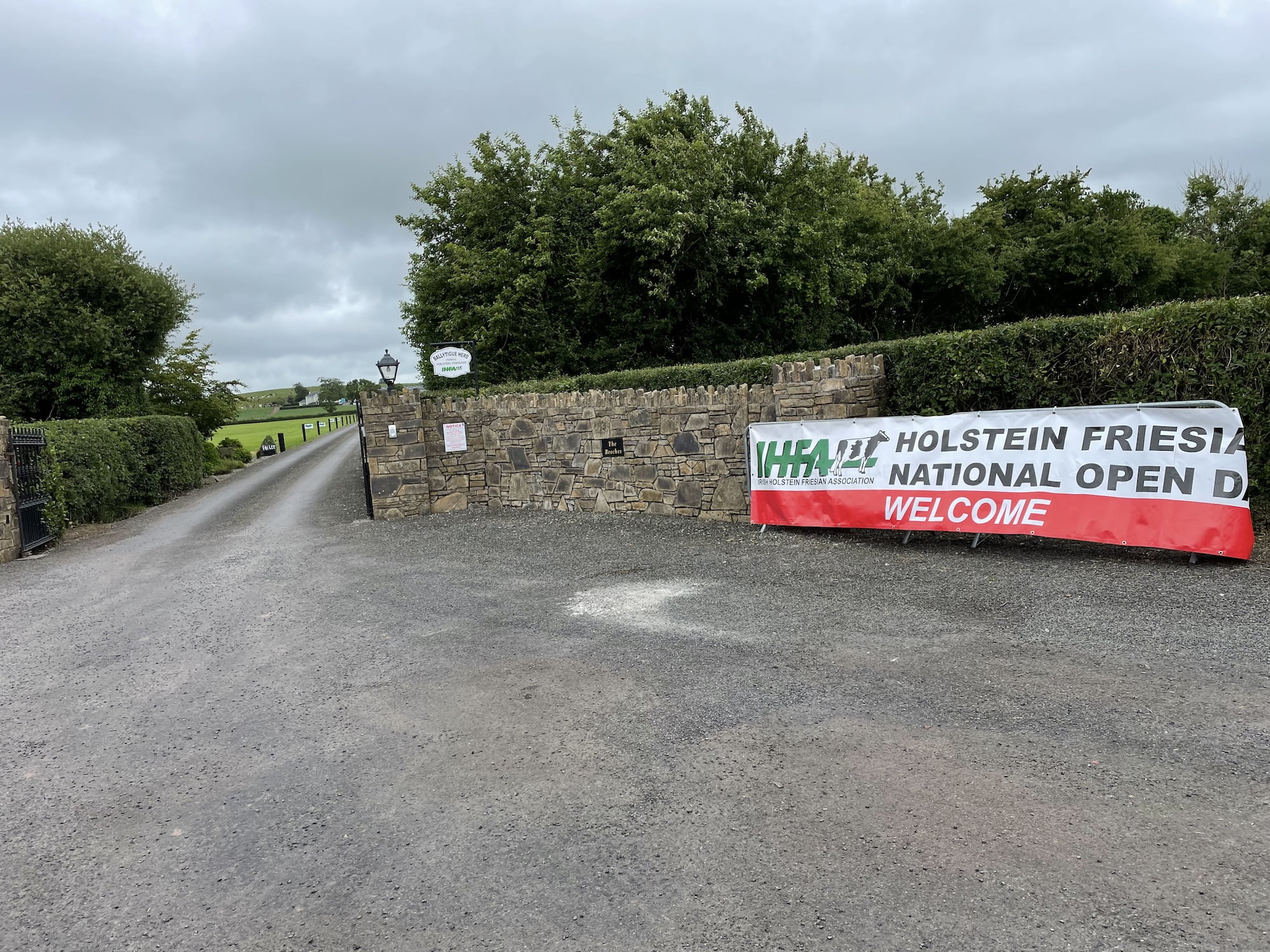 The Irish Holstein Friesian Association (IHFA) is a member owned organisation, their responsibilities include the upkeep of the herd book of Holstein Friesian cattle and promoting the fantastic breed throughout Ireland through its many events, such as the IHFA National Open Day!
The IHFA National Open Day 2022 was held on the outstanding farm of Aidan and Sally Frawley, in Bruree, Co.Limerick – the occasion was unfortunately deferred due to the unnatural circumstances caused by the pandemic for 2 years previous. It was great to see the Open Day finally take place in its original format, with crowds flocking in from early that morning.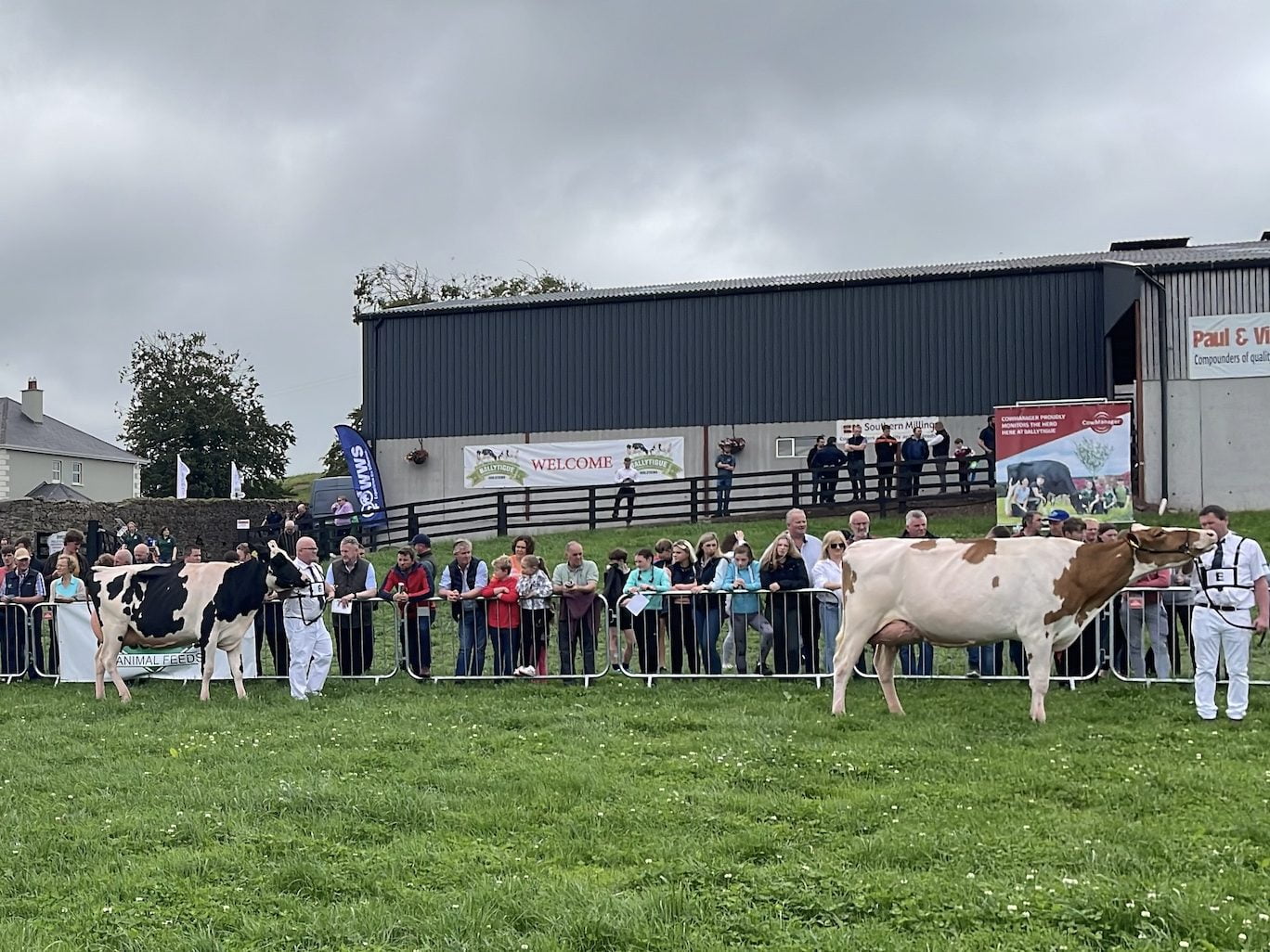 The Frawley family's award winning cattle were on show throughout the day, and the standard of their livestock surpassed all expectations of onlookers.
It took a lot of hard work and preparation coming up to the Open Day to ensure these cattle were looking their best, and that hard work definitely paid off. The Frawley's milking herd consists of 140 of the finest, pedigree Holsteins, these were sure to draw a crowd!
The crowd held a steady flow throughout the day, with National Stock Judging Classes taking place to kick off the day – followed by a viewing of the Ballytigue Herd, Competition results and presentations of prizes and also a celebration sale of Youngstock. There was something for everyone on the Open Day. This year marked the 20th anniversary for the Ballytigue Herd, which was established in 2002 – and we were so grateful to be a part of the celebration.
Dairypower was lucky enough to be one of many brilliant trade stands present at the Open Day! Dairypower HQ's Brian Aherne, Darragh, Lisa and Lolly were all present on the day dishing out slurry management advice to attendees.
Many of our loyal customers made sure to stop by on the day and praise us on our durable, and built to last hydraulic scraper systems and Smart Slurry Aeration System!
People travelled from all over the country to be present on the day, with our slurry management experts discussing our popular yard scrapers and bubbler system with people from Northern Ireland all the way down to Munster.
We would like to extend our gratitude to the Irish Holstein Friesian Association for organising this wonderful day out. Also, to the Frawley family for being incredible hosts and showcasing their award winning herd to all attendees.
Sorry you Missed Us?
Don't worry we have plenty more events coming up…
Want a Free Demonstration
Find out how we can save you time and money with our Smart Manure Management Systems!
Get in touch to organise a free demonstration of any of our products and services.