Is the Pro-Clean Ratchet Scraper for you? - The Top 5 Benefits
At Dairypower we are committed to working closely with farmers to understand how we can help you best. With being in the farming industry since 1973, one thing we have come to realise is that every single farm is different.
That's why when you choose Dairypower Scraper Systems, we ensure to best understand your farming practices and what best suits you. We aren't about trying to sell you the largest, most excessive system, but rather a system suited to you and your livestock.
As a leader in slurry management design and manufacturing, we also understand that purchasing a new system is a big and long-term commitment. Since we offer a range of slurry management systems, we want to ensure that you make the right choice.
So, let's run through some of the benefits of our Pro-Clean Ratchet Scraper and how it differs from our Eco Clean Rope Scraper.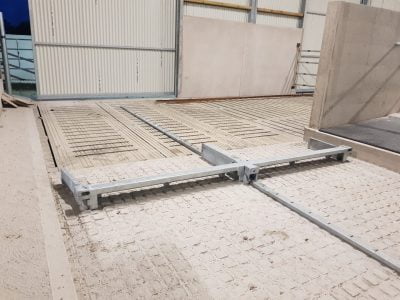 Benefit #1 – Long lifespan
We understand that investing in a slurry management system can be a large but often necessary decision. This is why our team of designers and manufacturers ensure that our products are made for long life use, with many systems in operation for over 20+ years.
The system is fully galvanised and includes our robust heavy-duty scraper blades and Pro-Clean Quarto-Folded Rail. This heavy-duty rail has no welds and is twice the strength of a standard double-folded rail.
The Pro-Clean Ratchet System's long lifespan is also enhanced by our patented hydraulic system that has minimal moving parts and operates with low-power consumption as well as a low-noise level.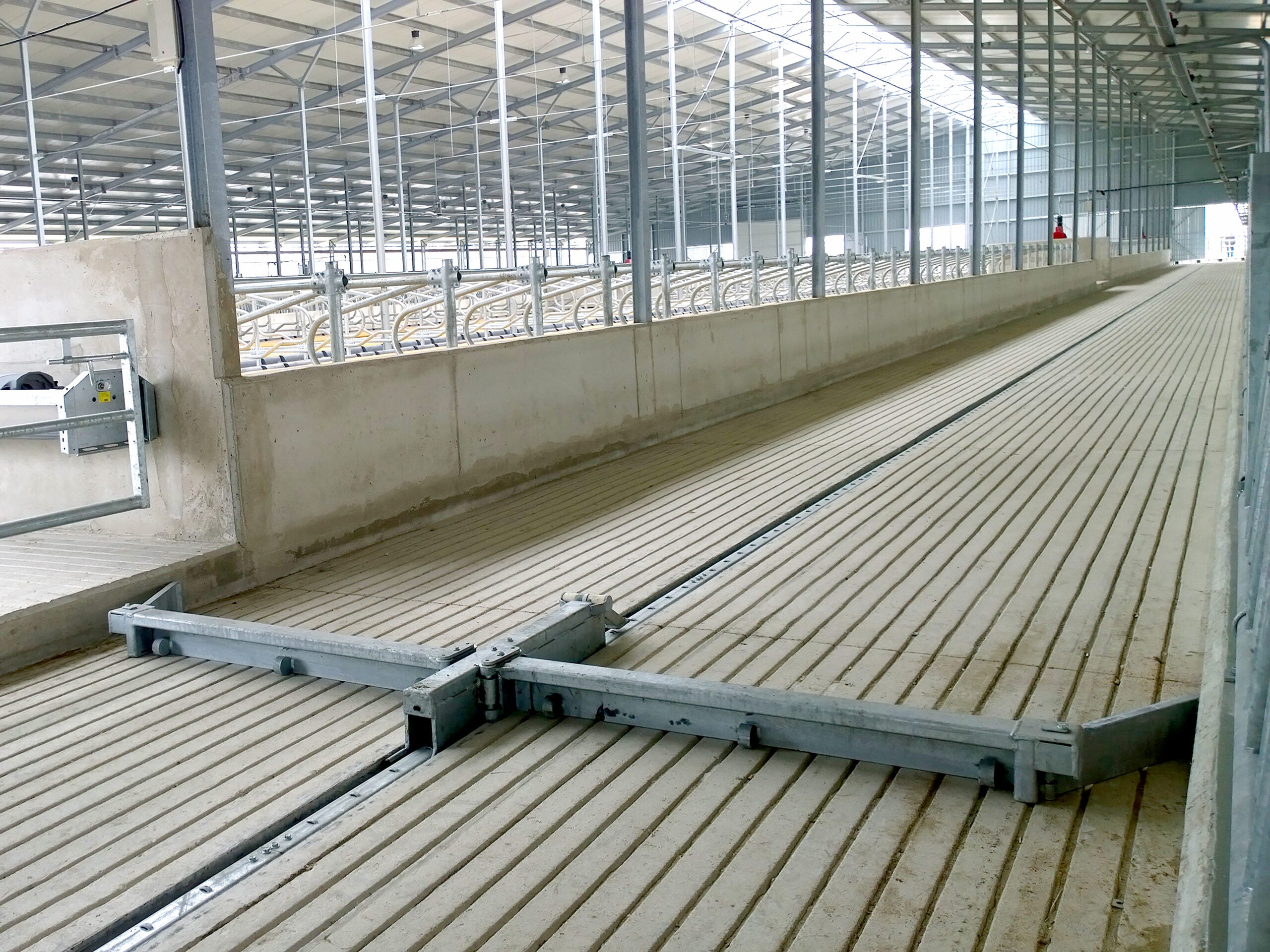 Benefit #2 – Animal-friendly design
This is perhaps the greatest reason why our Pro-Clean Ratchet Scraper is popular amongst our customers. The Dairypower team remains committed to ensuring that animals are safe and comfortable while our systems are in operation.
The system has rounded edges, ensuring that animals aren't injured should they come into contact with it, and our scrapers have a low profile so they can be easily stepped over. With built-in safety aspects (including Calving Mode & Cow-Down features) you can be reassured that the system will stop and back up, should an animal become immobilised or cause an obstruction, whilst not affecting the other scrapers on the same system.
Having happy, healthy animals results in better produce, so this is why we continue in our commitment to animal safety.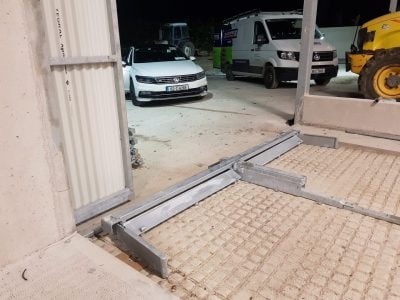 Benefit #3 – Suitable for all climates
The Pro-Clean Ratchet Scraper has been installed in all kinds of climates. We have systems that operate trouble-free in the freezing conditions of countries such as Russia and Iceland, as well as the extremely hot conditions of Israel and the United States of America.
A reliable scraper system like ours will eliminate any worries prior to harsh winter conditions.
This is all down to the patented double spring-loaded tongue that cleans the rail as the blade travels along the track. The lack of slurry build-up enables the scrapers to work freely without blocking or freezing solid.
We installed a scraper system in the humid and warm temperatures in Taiwan, operating precisely in a 365-day indoor system. See the install below!
Benefit #4 – A simple interface
The control boxes for our scraper systems are simple and easy to use. Conforming to all international safety standards, you can customise the system using the digital timers or run it manually. With the Pro-Clean Ratchet Scraper you get the option of having passages run individually, in a sequence, or all together!
Having individual control of the passages is one of the main advantages that the Pro-Clean Ratchet has over our Eco-Clean Rope Scraper system.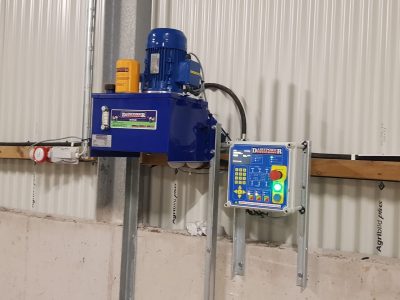 Benefit #5 – Saving you time and labour
With the scrapers working away autonomously, you can be sure of having clean passages while you face other tasks during your farming day.
The reduction in workload and labour hours will make for a more efficient farm.
If you feel that our Pro-Clean Ratchet Scraper could be for you, then speak to one of our experts. We are always happy to answer any questions you may have about our products.
Get in Touch
Our versatile system has been installed and adapted worldwide to suit all kinds of farms and passageways. Used mainly with cattle, pigs and poultry, our system has also found a home in abattoirs and sewage treatment plants thanks to the system's robust design and long lifespan.