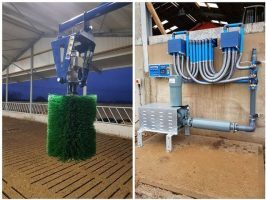 Looking back on 2018
2018 has been a busy year here at Dairypower Equipment!
We've been lucky enough to travel all over Ireland, the UK and throughout the world doing installations of our Smart Slurry Aeration and Scraper Systems over the last year.  We've worked in the sweltering heat, horizontal rain and even a few feet of snow but nothing the weather could throw stopped us from getting the job done!
Dairypower Equipment will be 46 years on the go in 2019 and what an amazing journey it has been for us – and we're not finished yet!
Thank you to all our customers, dealers and staff for your continued support throughout the years.  It has been much appreciated.
We look forward to doing business with you again in 2019!