Pembrokeshire County Show 2019
A Jam-Packed Agricultural County Show
Dairypower Equipment are delighted to making our way back to the Pembrokeshire County Show which takes place this year from 13th – 15th August.
This year's show is jam-packed with great attractions and events. There's something for everyone!
Organisers have formulated a varied and packed programme, with a revised showground layout. The emphasis of the show has always been on agriculture, farming and food while connecting with the rural community and this will be core for 2019.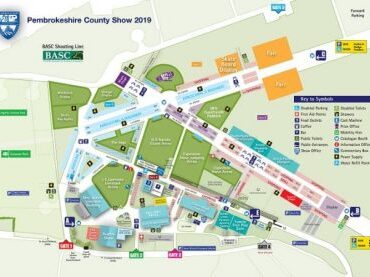 Visit Us at the Show
Some of the headline attractions for 2019 will be the IMPs Motorcycle Display Team, Scarlets Village, Skills Sessions and Kit Launch, Pembrokeshire Little Farmers and Little Barn Farm, and  and watch or compete in a fantastic Irish sheaf throwing competition throughout the three days. There are a number of other attractions and displays, including the NFU Mutual Countryside Park where you'll find BASC gun dogs dispays, coaching on Clay Shooting Lines,  farrier demonstrations, Archery Coaching, classic and vintage vehicle displays, a vast array of agricultural machinery and equipment, a skateboarding area, and indoor go-karting.
Be sure to stop by and see us if you're attending!