Pro-Clean Ratchet Scraper System
Pristine Passageways - Complete Control
Dairypower is recognised worldwide for their patented Automatic Hydraulic Yard Scraper Systems.
The Dairypower Pro-Clean Ratchet Scraper System is the only hydraulic scraper that can operate in extreme environments such as the freezing conditions experienced in countries like Ukraine and Iceland, to the very hot climates of Israel and the U.S.A.
The easy to use controller gives you full control, allowing customisation for each passageway if required.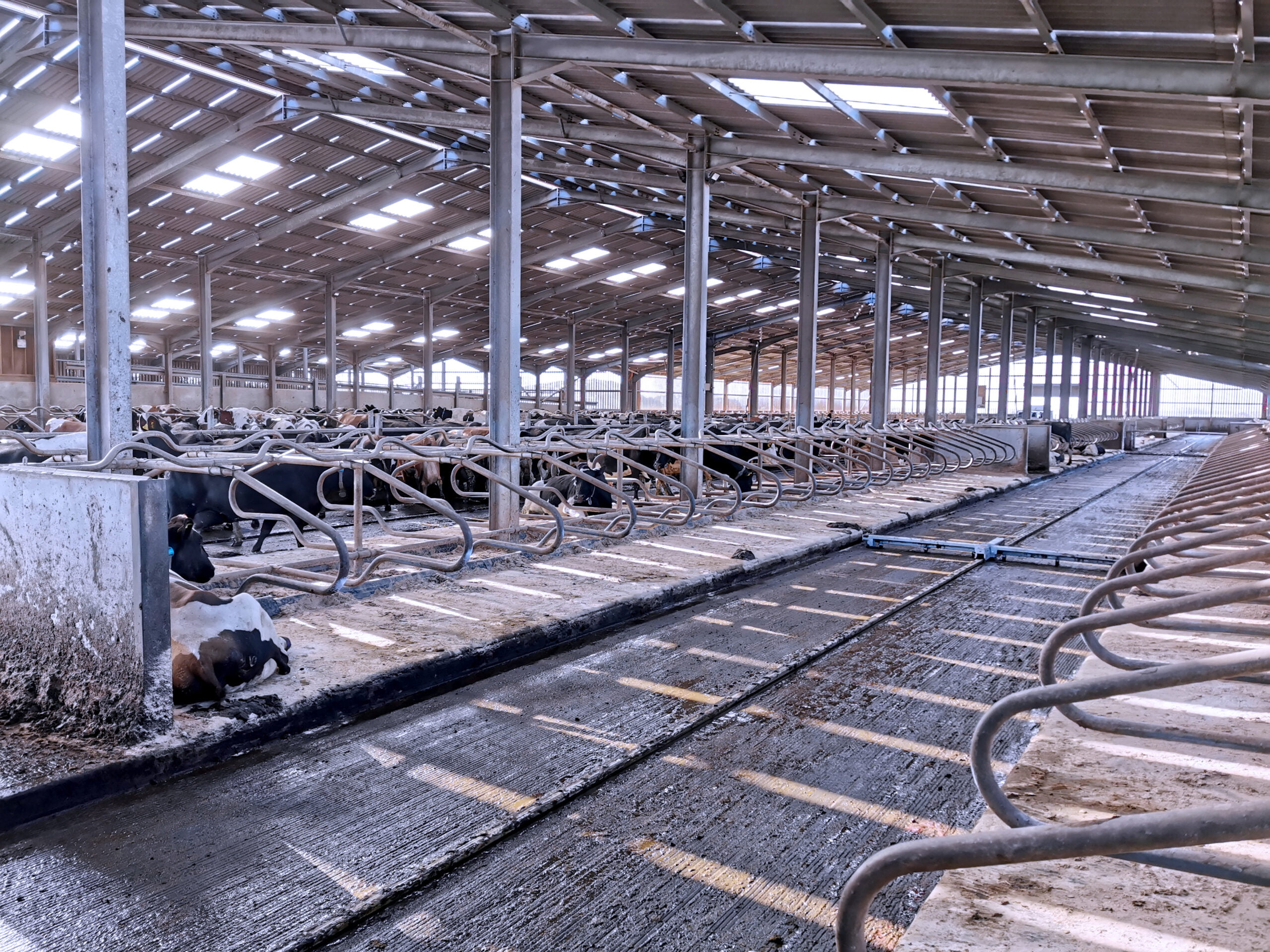 Highest of Standards
See our scraper brochure to see how you can make your slurry management simple
At Dairypower, we believe in working closely with farmers to understand how we can make their slurry management as simple as possible, aiming to reduce labour hours and fuel costs.
So, even if our Pro-Clean Ratchet Scraper isn't for you, we stock all kinds of slurry management systems to suit all kinds of farms. See what we offer in our brochure or feel free to speak to one of our experts.
See our Pro-Clean Ratchet in Action
See how our Pro-Clean Ratchet system works and how it could benefit your farm. With a fully galvanised self-cleaning rail, make it your choice for slurry management in volatile conditions.
No. Our high-quality, Pro-Clean Ratchet Scraper blades can be custom-made to the width of each passage, making sure they are the perfect fit whether the passages are all the same or all different widths.
No. Each Pro-Clean Ratchet Scraper runs on it's own rail, so can be set to the specific length of the individual passageway.
Yes. The patented double spring-loaded tongue keeps the rail clean, stopping the build-up of slurry on the rail which would usually cause issues when frozen.
Yes, the rail can be fitted to the slats and complements the slatted floor for pristine passageways.
Enquire today
Find out how we can save you time and money with our Smart Slurry Management Systems. Get in touch to see how we can help you.
Other Products
Explore how the full range from Dairypower can help you to manage your slurry better.