The Problem
Mark and Caroline Davies farm 250 of the finest dairy cows in West Wales. Their cows are housed 365 days a year on a fully slatted floor. Having their cows indoors all year round means it is impossible to agitate their slurry without having to move all their cows. Also, harmful gases such as methane, and hydrogen sulphide can be treacherous and a major concern when keeping cows in full time, so it was vitally important to find a solution to this.
The Service and Solution
The Davies were lucky enough to discover our Smart Slurry Aeration System. They visited several farms with the aeration system in place and decided that this was the perfect solution to their slurry management issues. The Davies made the decision almost immediately, and Dairypower got to work customising and designing the system to suit their facility. They installed the Smart Slurry Aeration System shortly after, and it was only a matter of time before they got to reap the benefits.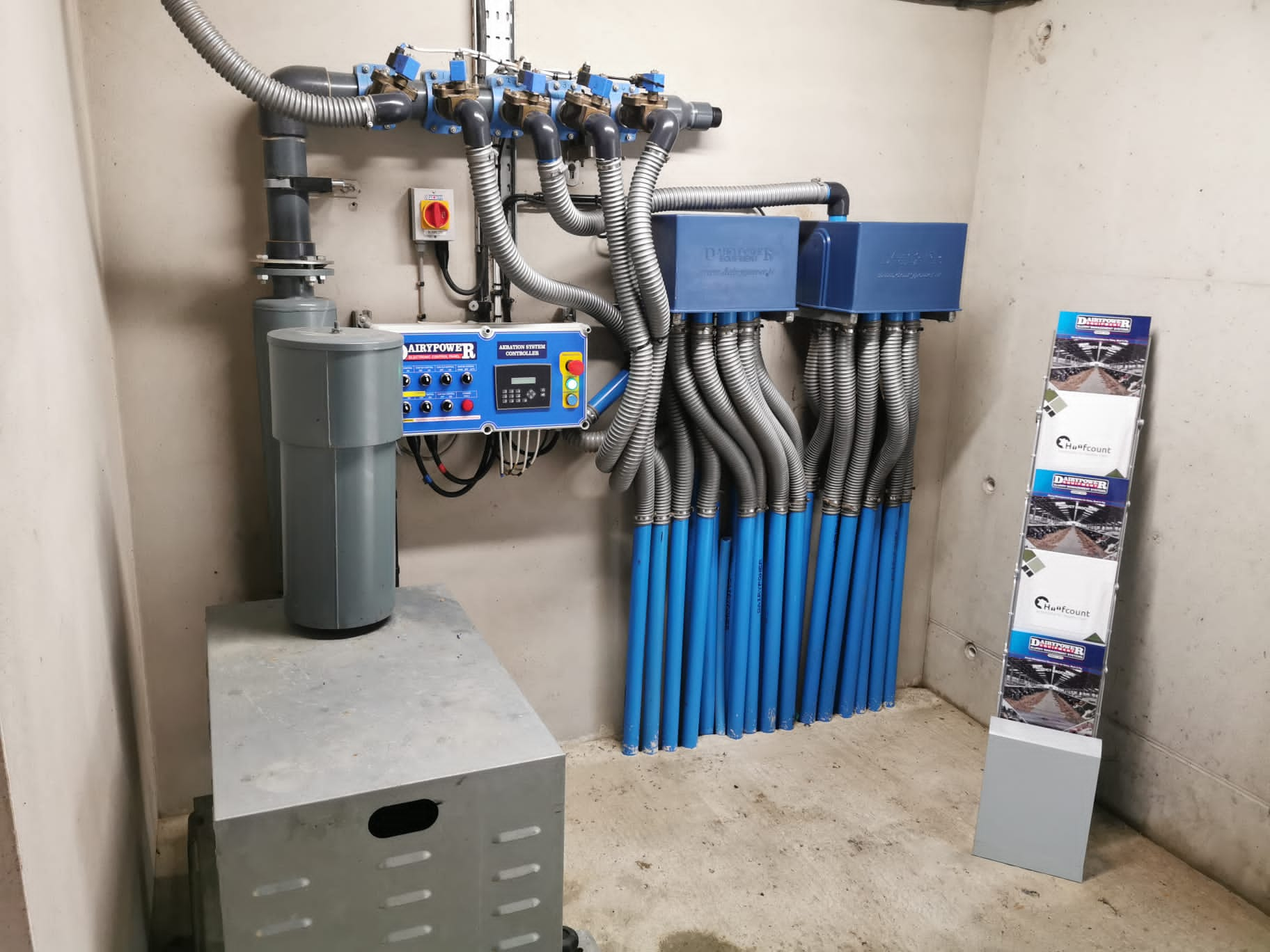 The Results
The Davies saw massive benefits from installing the Dairypower system! The first benefit they noticed was the amount of money they were saving on their chemical fertilisers, Nitrogen, Potassium and Phosphorus. They also noticed fantastic savings on diesel, as they are no longer using a tractor agitator, the slurry is ready for the contractor to pump as he wishes and there is no more standing time waiting for the slurry to be agitated.
Farm Safety is significantly improved, as there is no need to worry about ammonia emissions, leaving Mark and Caroline with happy, healthy cows and a safer working environment!
Client Testimonial
'With having 6 months slurry storage and on a fully slatted robotic system with cows living in 365 days a year, agitating slurry would be almost impossible. We are now so happy! Having installed a Dairypower Aeration System, we have seen savings in labour and fertiliser cost. The quality of our slurry is the same all year round, which means we can pump it at any time we wish. Without the Dairypower Aeration System in place we could not run this unit efficiently.. I would recommend the Dairypower Smart Slurry Aeration System to any farmer…' Mark Davies
Check out the video review by Mark Davies below:
Learn More
If you think you could benefit from one of our slurry management systems or would like to learn more, get in touch with one of our experts who are always more than happy to help.