Is a Smart Slurry Aeration System for you? - The Top 5 Benefits
Our Smart Slurry Aeration system is a renowned product – having over 3500 systems in place in over 30 countries worldwide.
We are a market leader in the design and manufacturing of slurry management systems – Our Smart Slurry Aeration system ensures your slurry is in a constant homogeneous, pumpable state, where the last litre is just like the first litre.
So, let's learn more about the benefits of the Smart Slurry Aeration System.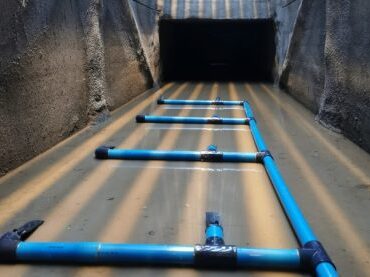 Benefit #1 – Eliminate Tractor Agitation
This is perhaps one of the most appreciated benefits amongst our customers. The Smart Slurry Aeration System eliminates the need to manually agitate the slurry thanks to the fully automated set-up and our patented rotary valve which sequentially aerates different sections of the tank.
Better yet, this ensures that your animals are not disturbed. Aeration eliminates the build-up of dangerous gases like hydrogen sulphide, so you would no longer need to move your livestock to accommodate slurry agitation. Giving you peace of mind that you and your livestock are safe.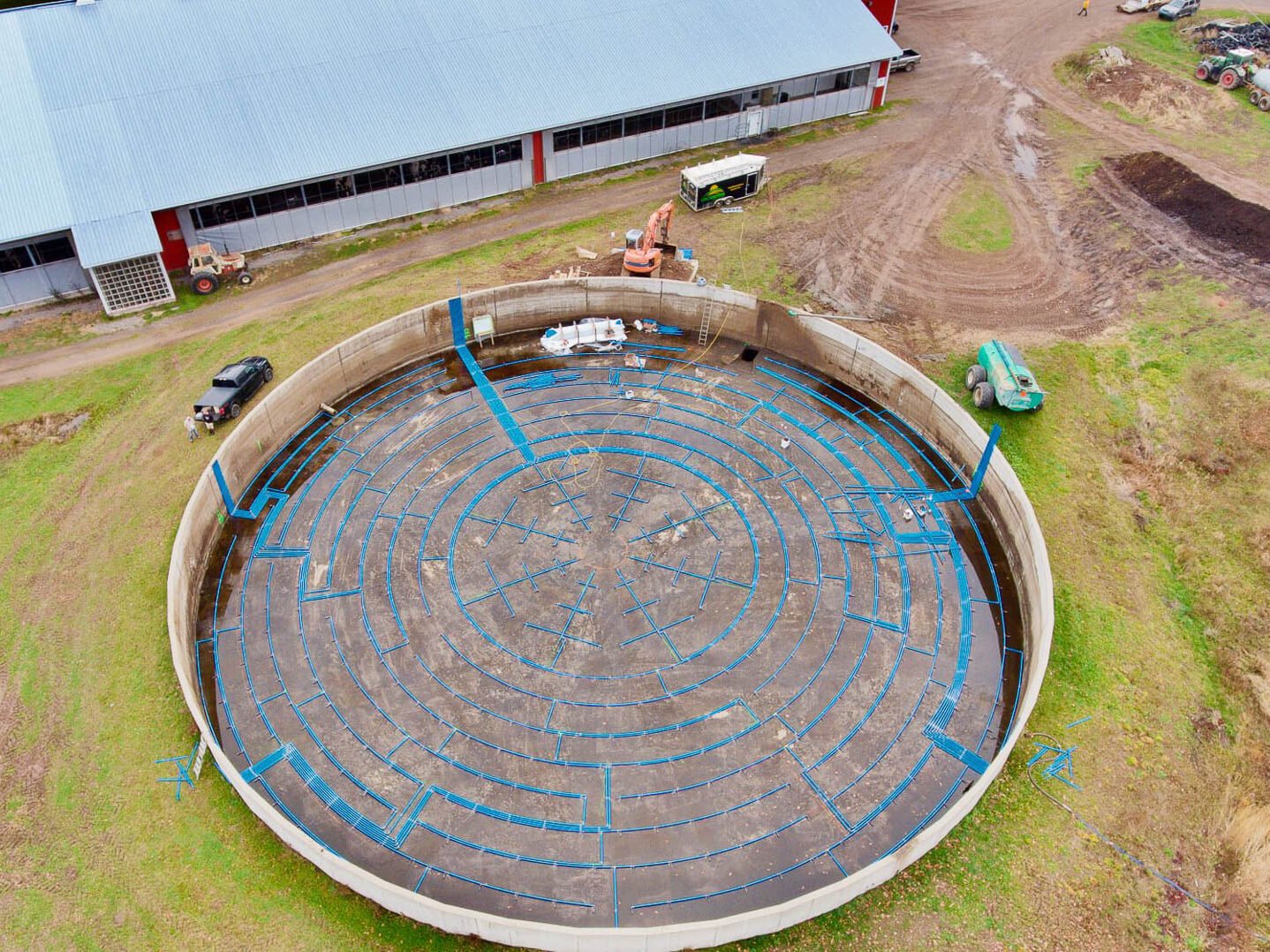 Benefit #2 – Slurry Consistency
When maintaining a farm and meeting its certain needs, you want to ensure that you can use high quality, nutrient-rich slurry for your fields and crops. When your slurry isn't managed properly, it can become inconsistent with crusts forming at the top and solids being left at the bottom of the tank. This can cause issues with extracting and spreading, like blockages and hauling only water.
When your slurry is aerated, it is constantly kept in a homogeneous, pumpable state. This means that it is always ready to spread. A lot of our customers find this to be one of the great benefits of the system as they are in complete control of their slurry, always ready to spread whenever they so desire.
Better yet, many found that after the application of aerated slurry onto their fields, grass and crops have a faster regrowth rate, with increased yields of 14-15% with grassland management being one of the key factors to managing a successful farm.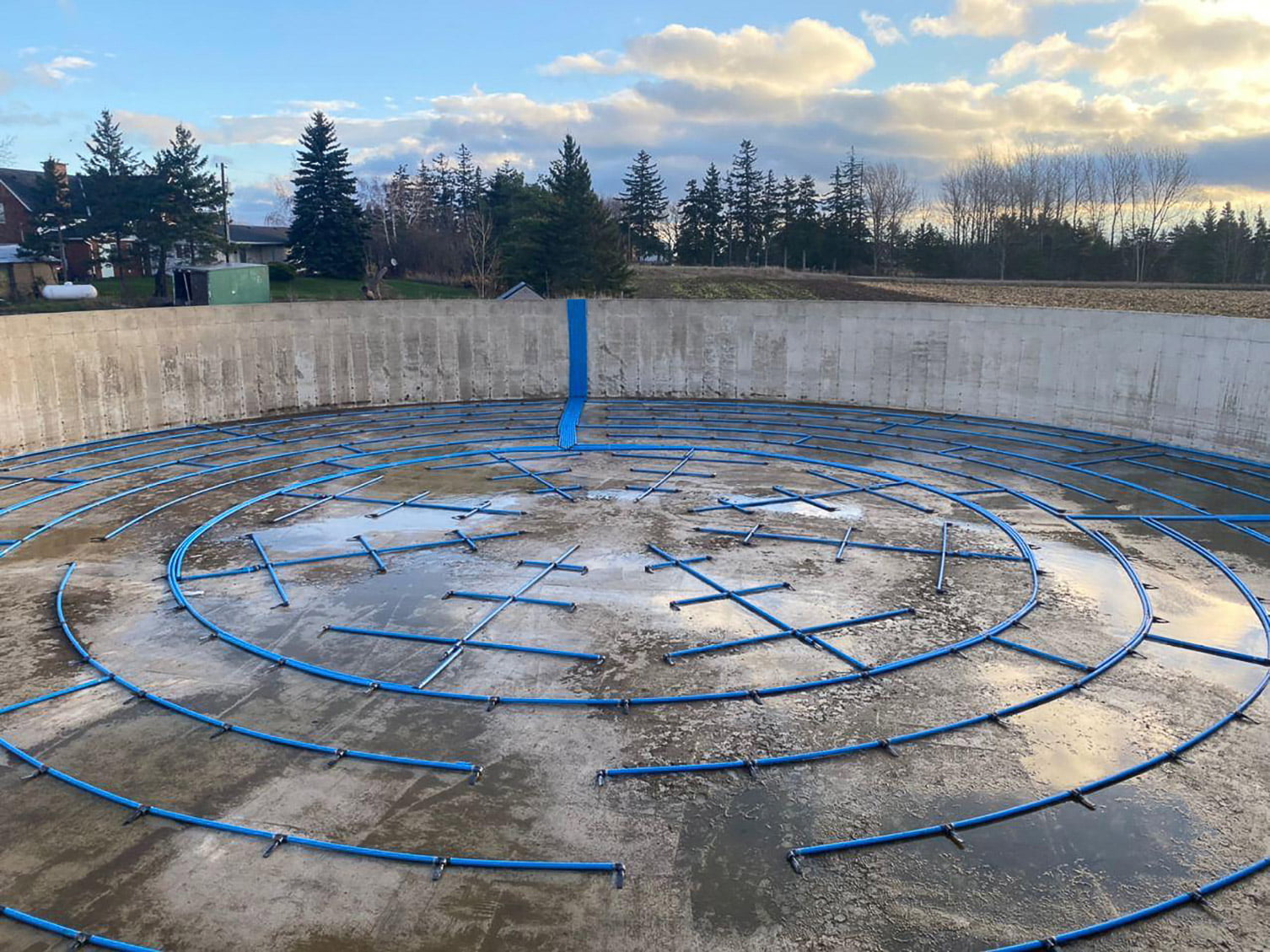 Benefit #3 – Versatile and Durable
Our Smart Slurry Aeration System can be fitted to any tank, regardless of size, shape and structure, including slatted tanks, round tanks and even lined lagoons. The system is designed specifically to suit your facility and your slurry, whether it be Dairy, Beef or Pig… and can even be retrofitted to existing stores! With over 3,500 systems worldwide, we have been able to install the system in a multitude of locations and have been able to improve their farming methods.
The system has been designed and manufactured by our experts at Dairypower, who understand that having a system that is built to last is a key selling point for most. With non-degrading uPVC pipework, stainless steel fixings and fittings, and robust pump unit, you can expect a long and trouble-free life with minimal maintenance.
We are proud to have systems that have been in operation for over 25 years!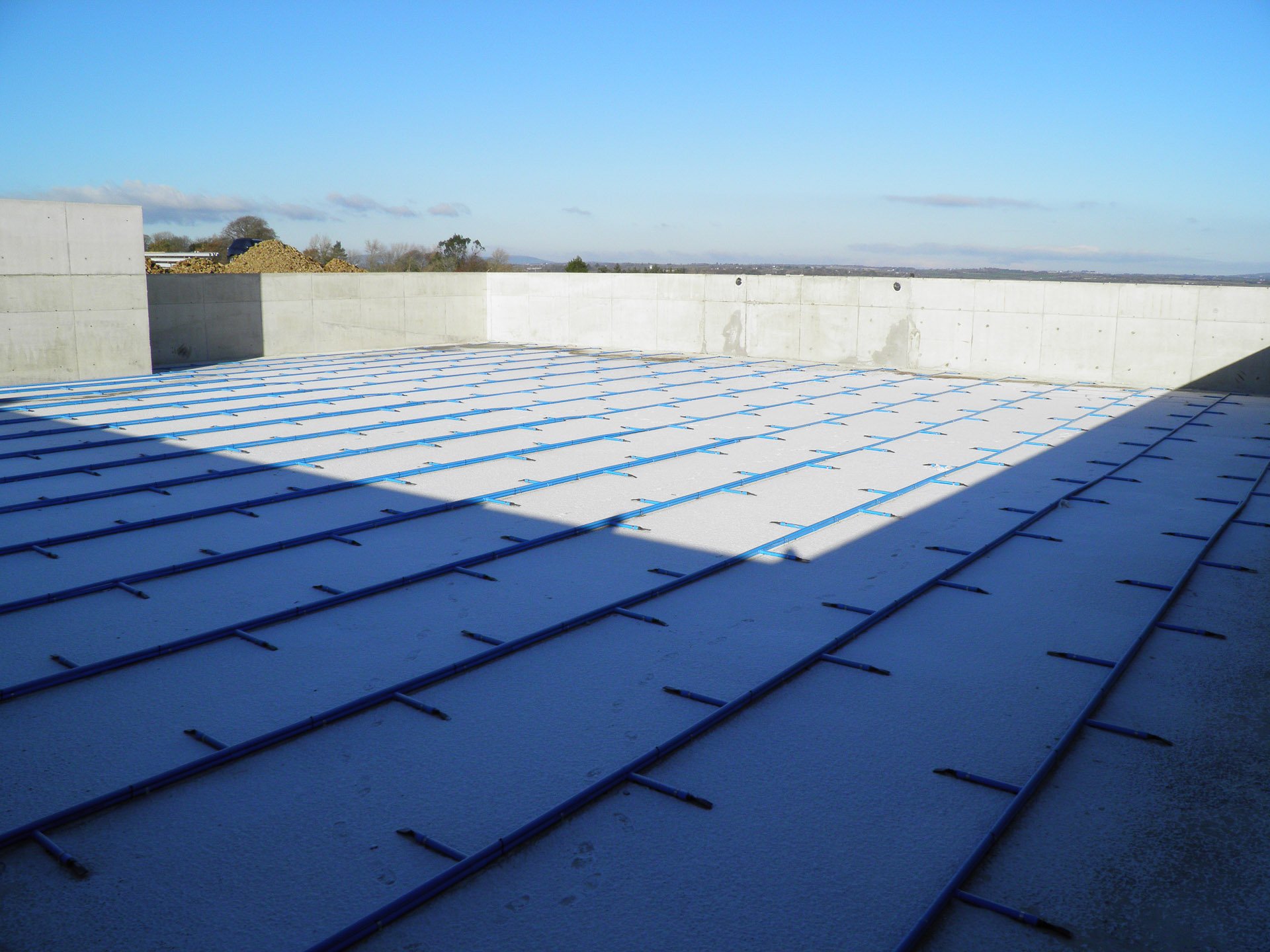 Benefit #4 – Eliminate gases
During the aeration process, the slurry is mixed and moved in the tank multiple times a day, stopping the formation of crusts on the surface. With no crust, dangerous gases such as methane and hydrogen sulphide can no longer accumulate in high concentrations, so there is no risk of explosions and poisoning, keeping both you and your livestock safe.
The introduction of oxygen transforms the slurry into an aerobic state where methane production is reduced considerably. Tests on aerated slurry have indicated a minimum reduction of 40% in all manures and a potential 99% reduction in pig manure. With methane being 25 times more harmful than carbon dioxide as a greenhouse gas this is a significant way to reduce carbon emissions.
Benefit #5 – It's cost-effective
Aerating your slurry using our Smart Slurry Aeration System leads to cost savings in fuel and labour by eliminating tractor agitation. Also, you can reduce the need for chemical fertilisers as total nitrogen values are increased by up to 48% and increased ammonia nitrogen values by up to 71% within the aerated slurry. No hassle extracting and spreading means no planning required when it's time to utilise your slurry, making it more efficient when applying to the land. Add in the low-consumption electric drive unit and pump, and with an average return of investment of 4-6 years you can expect to have many years of profitable, reliable running.
Check out our video explaining how the system works
Contact Us
We want to provide you with a system that truly works for you. If you feel that our Smart Slurry Aeration System could be your farm's next upgrade, check out our website or speak to one of our experts about how we could help you to improve your slurry management.