Farm management has become a central focus of the farming industry in the 21st century. In order to manage a successful farm with excellent housing facilities for a large number of livestock, it is highly essential that slurry management and how this slurry will then be utilised are factored in as a core element from the first inception of the farm. Consequently, it is advisable to build a waste management policy, in advance, that is compliant, sustainable and environmentally friendly for your farm.
Whether your farm has dairy cows, beef cattle or pigs, these animals will need the correct slurry removal and storage procedures to keep their housing clean and free of potential infectious risks. In turn, the farmer should invest in efficient slurry solutions to help them in getting the most out of their slurry, for when spreading season rolls around and they require fertiliser for their silage fields and grazing.
Nowadays some slurry management tasks have become automated thanks to advances in technology. Some farmers have adapted to this new technology in the industry, whereas others are stuck in their old ways. Dairypower is one of the market leaders in this industry, providing several bespoke and extremely safe solutions to all your slurry management needs. This can result in your slurry handling being reduced and streamlined, in order to run your business as efficiently and ecologically as possible.
There are numerous ways in which farmers can take advantage of their livestock waste and slurry. It is well known that animal slurry is rich in nutrients like Nitrogen, Phosphorus and Potassium, therefore never underestimate the quantity of this waste that your livestock can produce.
Dairypower Solutions
Dairypower has created the class-leading Smart Slurry Aeration System which is an environmentally friendly alternative to the traditional methods of tractor agitation. Due to the method of operation of this system, air bubbles are blown into the base of the tank by means of a roots-style blower pump, the physical rising action of these bubbles keeps the slurry in a homogenous, pumpable state. This is where the name 'aeration' applies. This air bubble aeration avoids the production of harmful toxic gases and increases the Nitrogen content available in the slurry. This Nitrogen increase can reach up to 70%, which is a huge increment and will greatly impact the yield of your crops, silage or grazing.
This is fantastic for promoting the growth of grass, as Nitrogen is one of the most important nutrients to ensure that grass grows well. With an extra availability of 70% Nitrogen, this should result in a 14% yield increase for your grass. This will reduce the need for chemical fertilisers and save a lot of money for the farmer!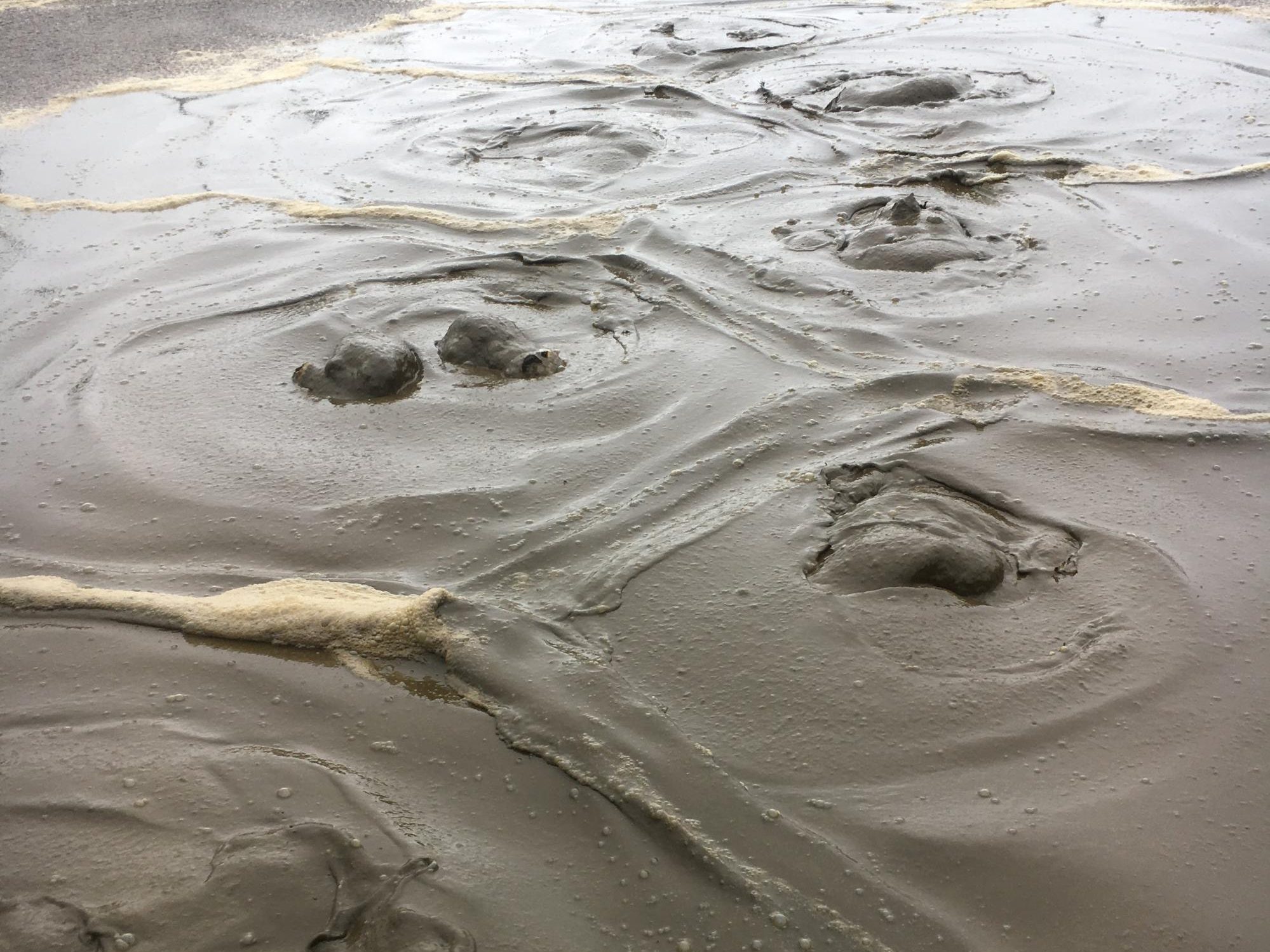 Reduction in Fertiliser
With the advent of our Smart Slurry Aeration System, farmers have been able to reduce the amount of additional chemical fertiliser which would normally be needed for fields or crops with non-aerated slurry. With this system, the slurry receives an additional nutrient content boost thanks to the aeration mechanism and non-aerated slurry would normally have a much lower nutrient content when agitated as normal. 
Due to the fact that this is an aeration system, the tractor method of agitation is no longer necessary if you replace the old-school method with this new system. The system ensures that the slurry is in a homogenous, pumpable state the entire year through, any time of the day or night. The traditional tractor agitation method involves letting a hard crust form on the slurry, and this is where everything can go wrong if you're not careful! Changing from the old-school tractor agitation and implementing our Smart Slurry Aeration System allows the slurry to stay in a liquid state continuously, which enables it to be spread on any field, at any time.
Reduction of Running and Labour Costs
At Dairypower we have created some of the most cost-effective solutions to save your chequebook and bank account! Our innovative products were designed to reduce running costs as much as possible, and this has become very important with the increase in energy and fertiliser prices in early 2022 which have persisted throughout the year. Because most of our products are automated you will not have to pay farm workers to perform these tasks. This will result in a reduction of labour costs as these workers can perform more important tasks at the same time that our automated systems are doing the relentless jobs for you.
Reduction of Labour Work Load
As all of the products we offer are automated products, you can assign your labour workload to other more important tasks around your farm, while our products do the work for you! This will allow you to assign your employees to more effectively complete tasks throughout the day, without having to worry about how the slurry is being managed or stored. Let Dairypower take care of that for you as you enter the 21st century of technology advancements. Now your workers and farm can focus on the more important tasks and you can have complete peace of mind that your slurry has been taken care of for you.
Adapting to the Building You Have
Because our systems are adaptable to almost any shape and size building, farmers can design livestock housing, holding yards and milking parlours with flexibility in mind. Most of our advanced slurry management innovations can be custom designed to the specifics of your building and farm requirements.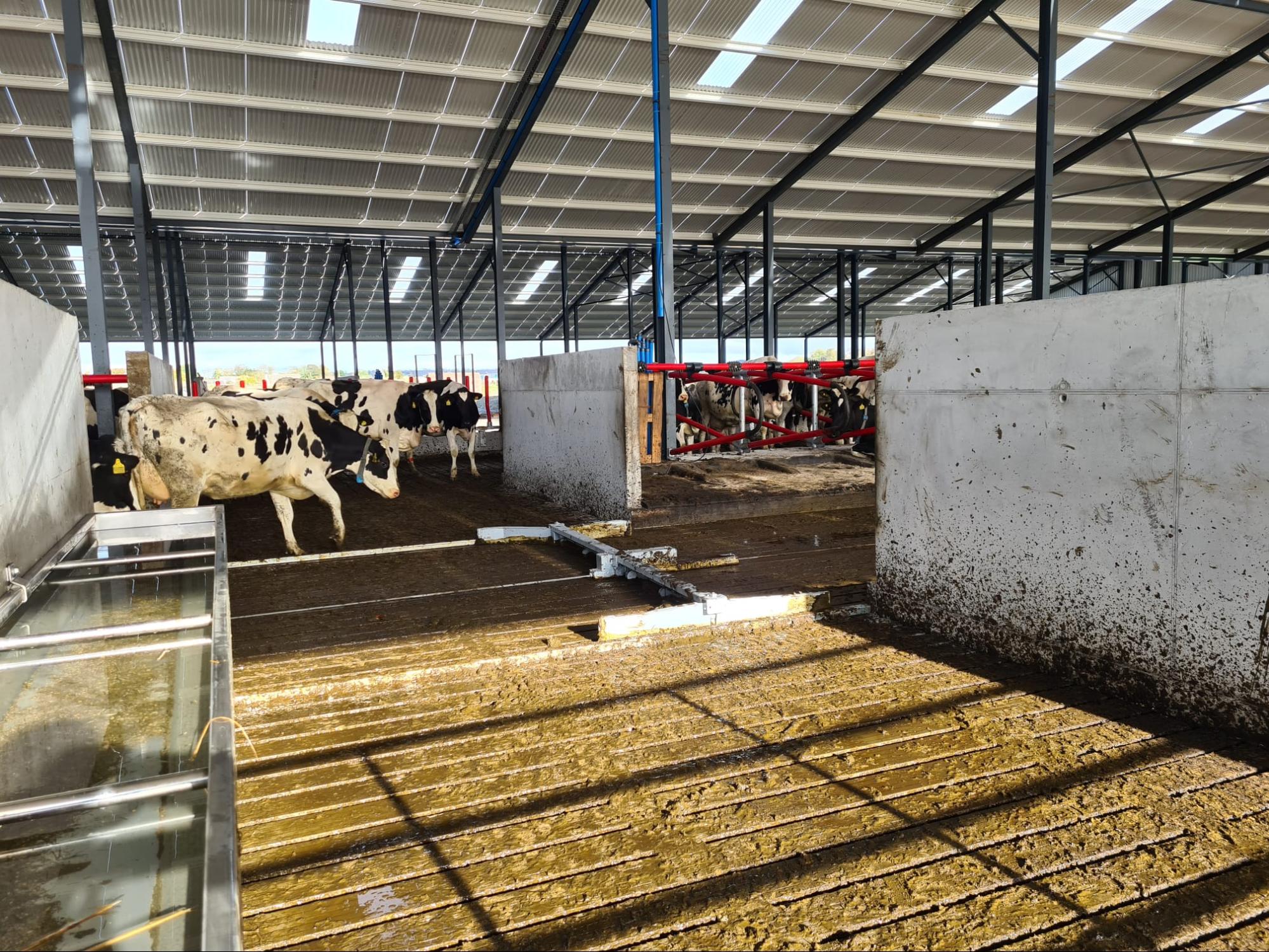 Floor Hygiene
Dairypower provides two slurry management solutions for keeping floors clean in animal holding yards, passageways and their living areas. These are our Pro-Clean Ratchet Scraper System and Eco-Clean Rope Scraper System. These industry-leading systems are automated solutions for the management slurry produced by farm animals. They work using our unique patented scraper blades to collect the slurry during pre-programmed times, avoiding the need for any farm labourer to manually perform this task
Global Installations
Our team has installed slurry management systems for a variety of animals throughout the world, working in close collaboration with agricultural experts. Below, you can see some of our latest installations and how our products have helped farmers to manage their slurry effectively. With each farm being completely different, see how our team has adapted the products and treated each farm individually so the farmers always get the very best out of each installation.
Discover More
To discover more about the market-leading innovations we offer and learn about our cutting-edge slurry management solutions please visit our website at www.dairypower.com, where you can also book a demonstration of our products