Tinahely Agricultural Show Monday 7th August
Dairypower is delighted to be taking part in the 82nd Tinahely Agricultural Show this August Bank Holiday Monday. Founded over eighty years ago the show is one of the longest running agricultural shows in Ireland and has developed as a must on everyone's social calendar.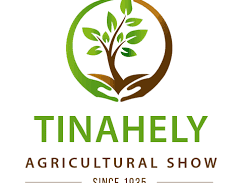 Celebrate Our Irish Show
The Tinahely Agricultural Show is a celebration of the richness of rural Irelands traditions, its people and their way of life and is a fantastic family day out with live entertainment for kids and adults and an endless list of competitions and displays.
Dairypower will be showcasing our products and services, including our Smart Slurry Aeration and Automatic Scraper Systems at this year's event. The Dairypower Smart Slurry Aeration System is now established as being the most cost-effective and environmentally friendly method of keeping slurry in a homogenous pumpable state that is always ready to spread.