Slurry management has become a core concern for farmers who operate within the livestock industry. No matter what type of animals you have on your farming enterprise, it is your responsibility as a farmer to have an environmentally friendly slurry management and storage system in place as part of the daily operations on your farm. 
Farm Services
Are you confused by all of the product options available on the market for slurry management? Let us make it simple for you with our flagship products, designed to make your slurry management a breeze! Are you ready to switch to the future of farming and leave tasks like slurry clearing in passageways, and tractor agitation behind in the past? Step into the light with our bespoke solutions which can operate in any weather conditions, across the globe. 
We pride ourselves on offering some of the most groundbreaking solutions available in the slurry management market. When it comes to the farm services that we can assist with, slurry has become our main focus, during our time as a business. We provide exclusive solutions which are highly regarded innovations in the farming industry. Dairypower offers a range of customisable products from automatic scraper systems, run on either rope or hydraulics, to automatic gates and our first-of-its-kind slurry aeration system.
Let's examine the top three most effective solutions we provide for the various demands required in slurry management and storage. These are: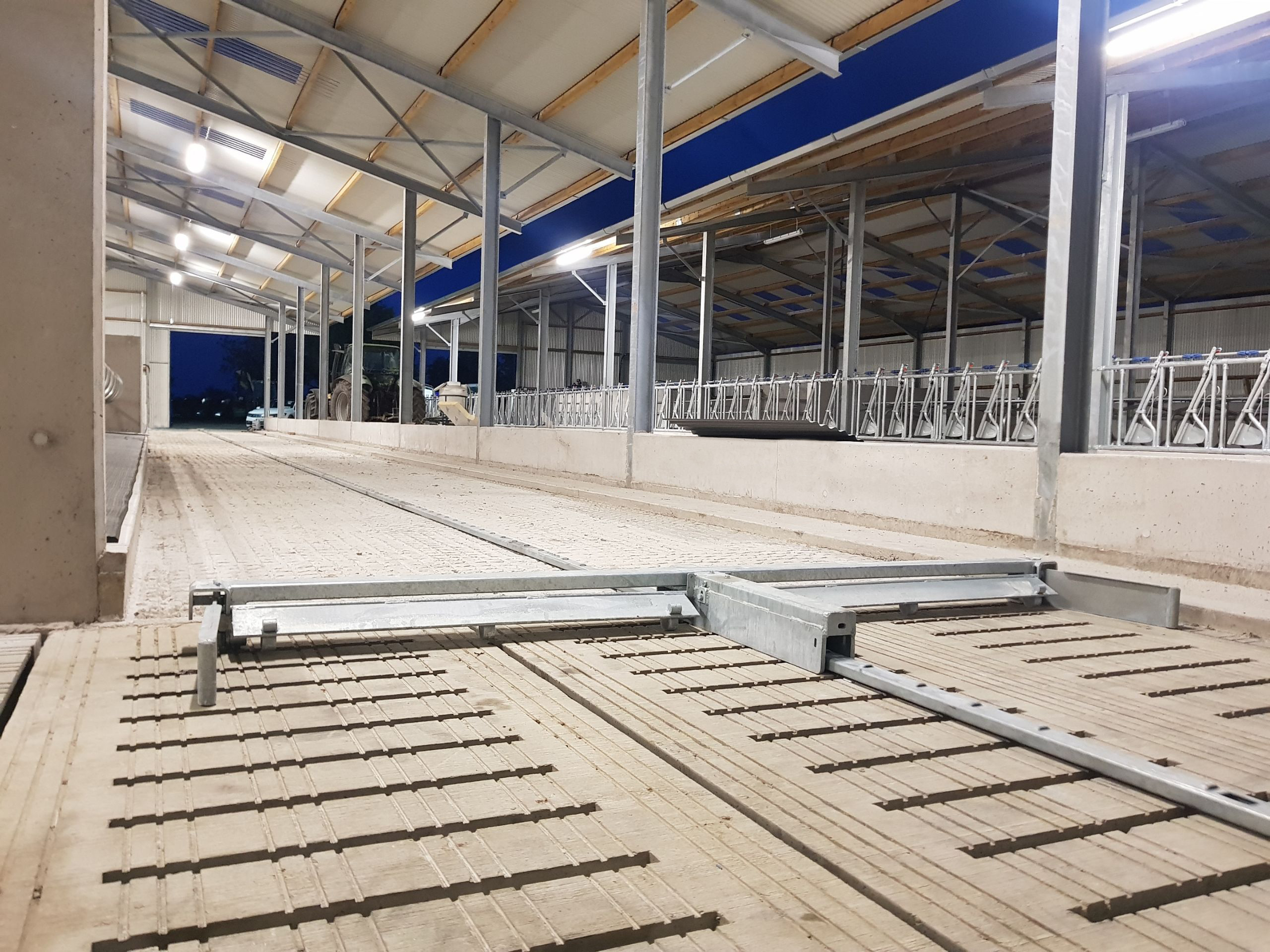 1. Pro-Clean Ratchet Scraper
Hydraulic scraper systems have become one of the most important solutions available to livestock farming enterprises. Modernising your slurry clearing and management processes, in addition to eliminating the need for any human to perform these tasks. Mechanical removal of livestock slurry created in holding yards and passageways is far more difficult and tedious than using our automated scraper systems. Dairypower has crafted this premier product to make slurry sweeping a task of the past, by automating it with a custom-designed and installed scraper, which takes care of this responsibility for you. 
These scraper systems create a pristine environment with the highest level of cleanliness possible in your holding yard, milking parlour yard or passageways. This system is operated utilising a galvanised steel ratchet mechanism, ensuring that it can operate with flawless efficiency in all temperatures and weather conditions. This automatic scraper can be programmed to operate at any time and frequency that you require for your building's specific needs.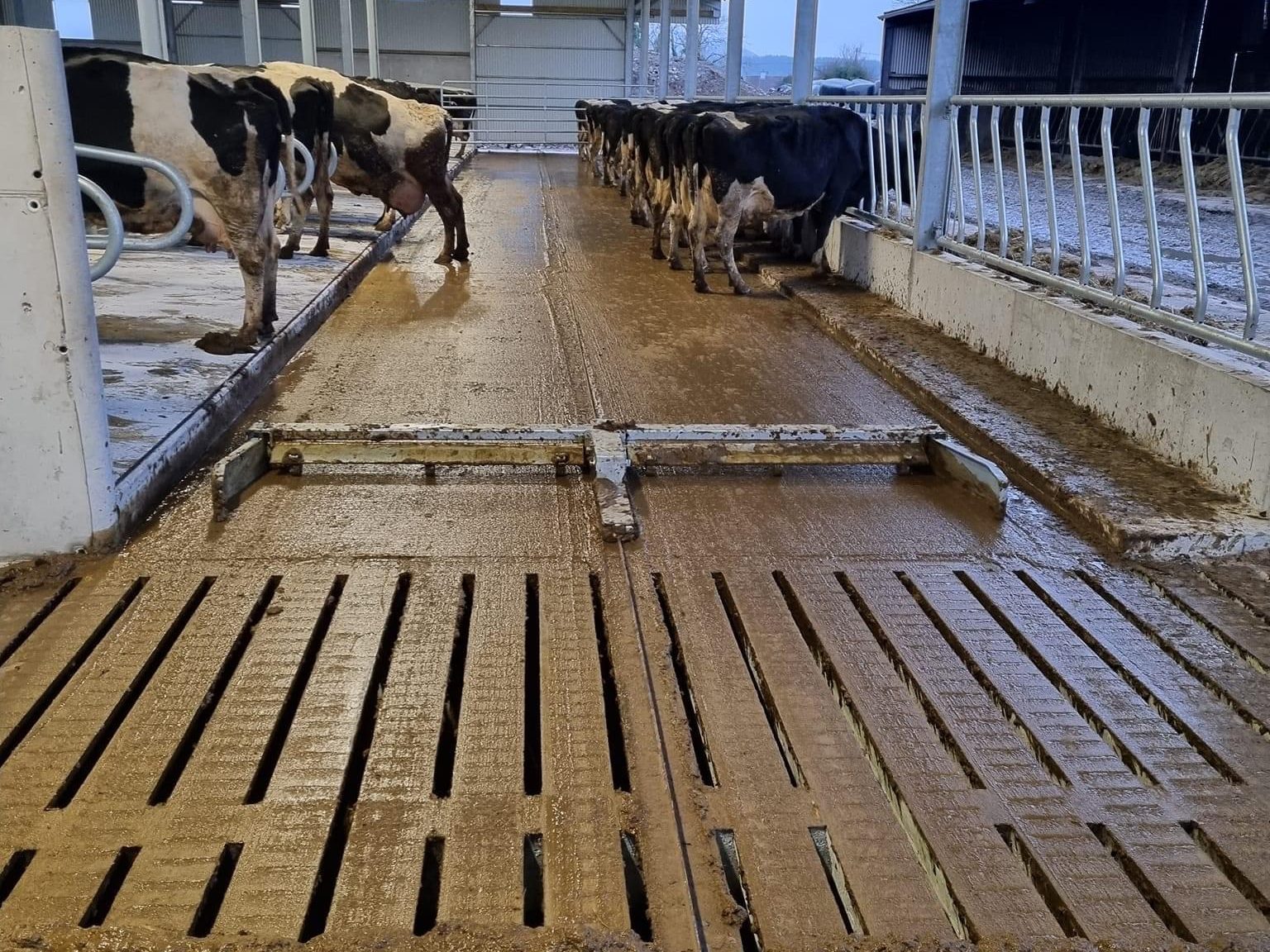 2. Eco-Clean Rope Scraper
A more cost-effective alternative to the Pro-Clean Ratchet Scraper is our Eco-Clean Rope Scraper, which is run with a rope system that is driven by a single winch. Dairypower is ahead of the trends in this market as we have invented a patented drum which can drive the winch both ways instead of simply driving it only one way. This has several advantages, with the most obvious being that you only need as little as one winch unit to be installed in your building. This completely eliminates the need for two separate winch units that can scrape in two different directions.
Our exclusive scraper systems can also work flawlessly on slatted floors for beef cattle, or even with pig farming enterprises. Our system is so adaptable that it could be used for almost any type of livestock, however, most of our clients have either dairy cows, beef cattle or pigs. In fact, there is no situation where these products cannot enhance and evolve your farm responsibilities, resigning manual slurry removal is no longer a daily task.
These scraper products assist with maintaining the highest standards of hygiene in your holding area, milking parlour yards or passageways and have become one of the essential yard tools necessary for the smooth operation of your farm. In the case of dairy farming, these scrapers reduce the chances of your cows receiving splash back onto their udders or becoming contaminated by any kind of infection, such as mastitis or dermatitis. The system also ensures that your animal is not standing in its own waste, as these machines are so efficient they can operate without your animal even being aware they are performing their job.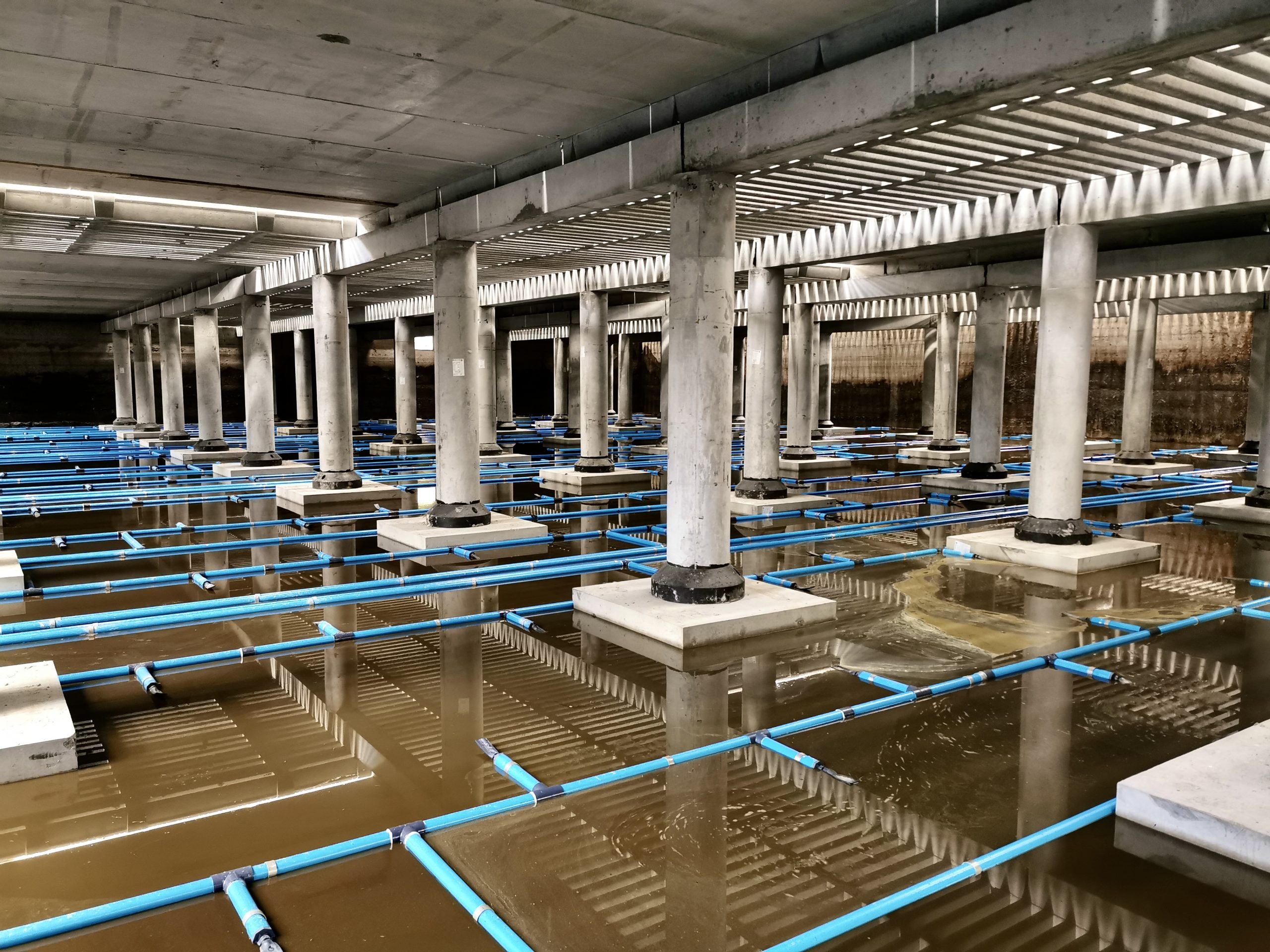 3. Smart Slurry Aeration System
We also provide an additional solution for the storage of the slurry, ensuring that it is not hazardous and stored in the safest manner creating a more mindful environment for both the farmer and their livestock. This comes in the form of our Smart Slurry Aeration System. This system was custom invented by our founder, John O'Donovan in the late 1990s when he recognised a need for an alternative version to the more harmful traditional slurry agitation method and non-beneficial, costly products. This system was created as a far more environmentally friendly version of slurry storage, because it uses a series of non-degradable PVC pipes to pump air molecules through the slurry, at times that you can specify throughout the day and night. 
The resulting slurry from this system is in a continually liquid and homogenous state, which is far more advantageous to the farmer than slurry that has separated into sediment and water with a formed hard crust on top. This system was the first-of-a-kind innovation that we offered to the farming and dairy industry commencing in 1998, and an easy fix to the common slurry worries which occur from traditional tractor agitation.
Expert Installation
Our team of highly trained professional experts are always called in to install these systems on farms. It is very rare that any building on farms is uniform in size across the world, so we have developed our system to be completely adaptable to the shape, size and location of your slurry storage for our Smart Slurry Aeration System or the shape of your holding yard, milking parlour or passageways in regards to our scraper systems. 
Over our time in this industry, we have created and fit various shapes and sizes of our systems, in thousands of locations throughout the world. Always using our dedicated team of experts who can guide you through the process and advise you on the best practices for undertaking these installations.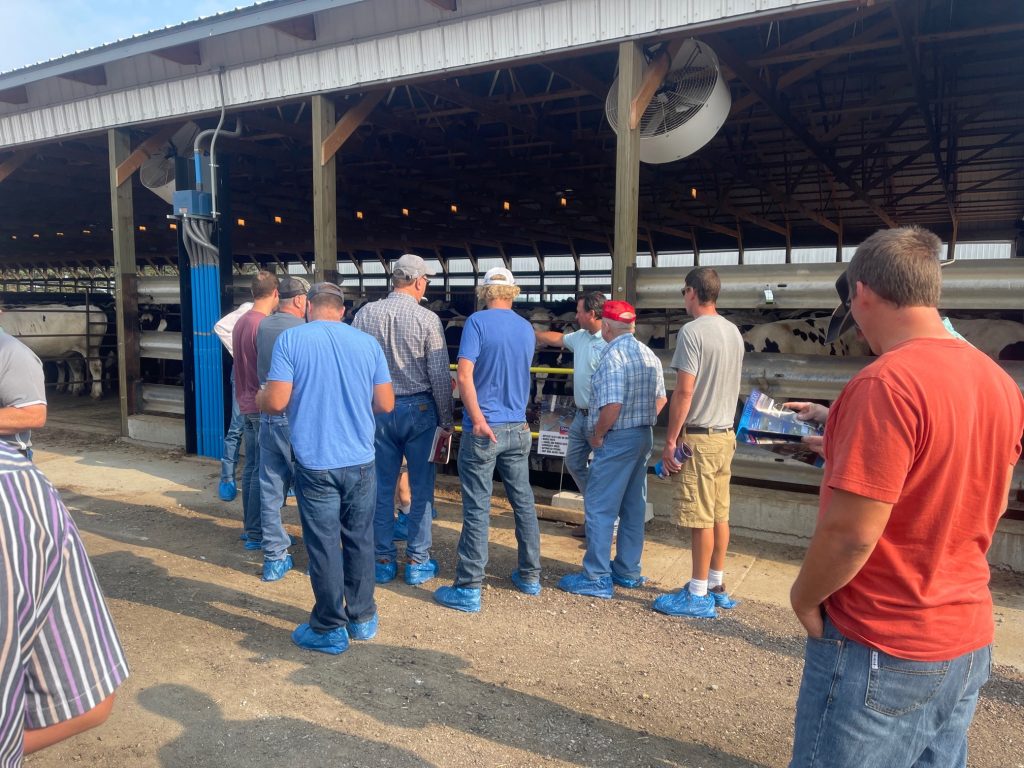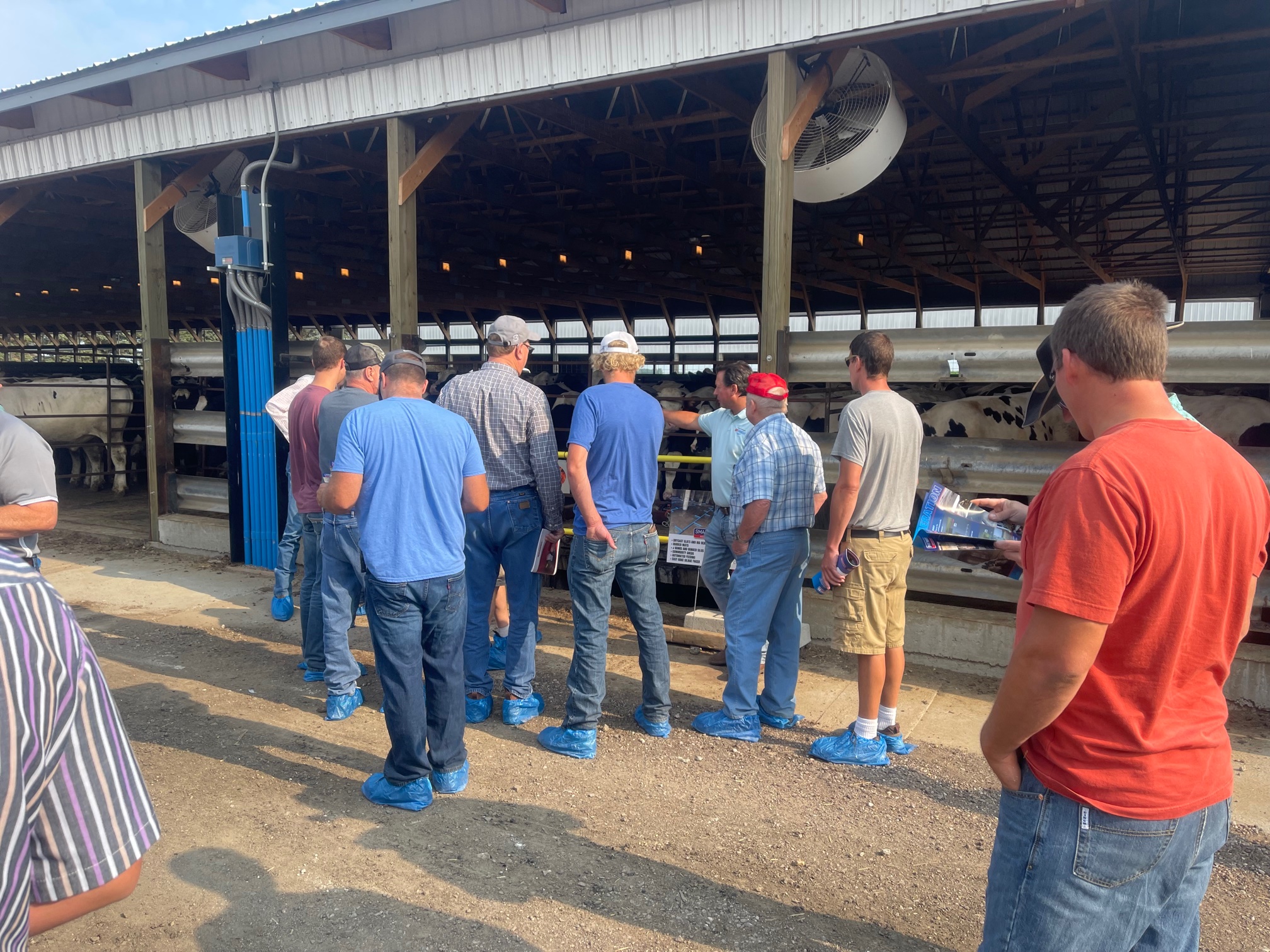 Discover More
Discover more benefits of our custom install slurry management solutions and find out more about our cutting-edge industry-leading slurry management systems today. Visit our website at www.dairypower.com and book a demonstration.