Tullamore Show 2022 with Dairypower Midlands
On Sunday 14th August 2022, the Tullamore Show & FBD National Livestock Show returned to Blueball, Co.Offaly.  This is Ireland's premier agricultural event, attracting the finest cattle, sheep and equine breeders throughout the country. The show has over 1000 competitions with a phenomenal prize total of €175,000.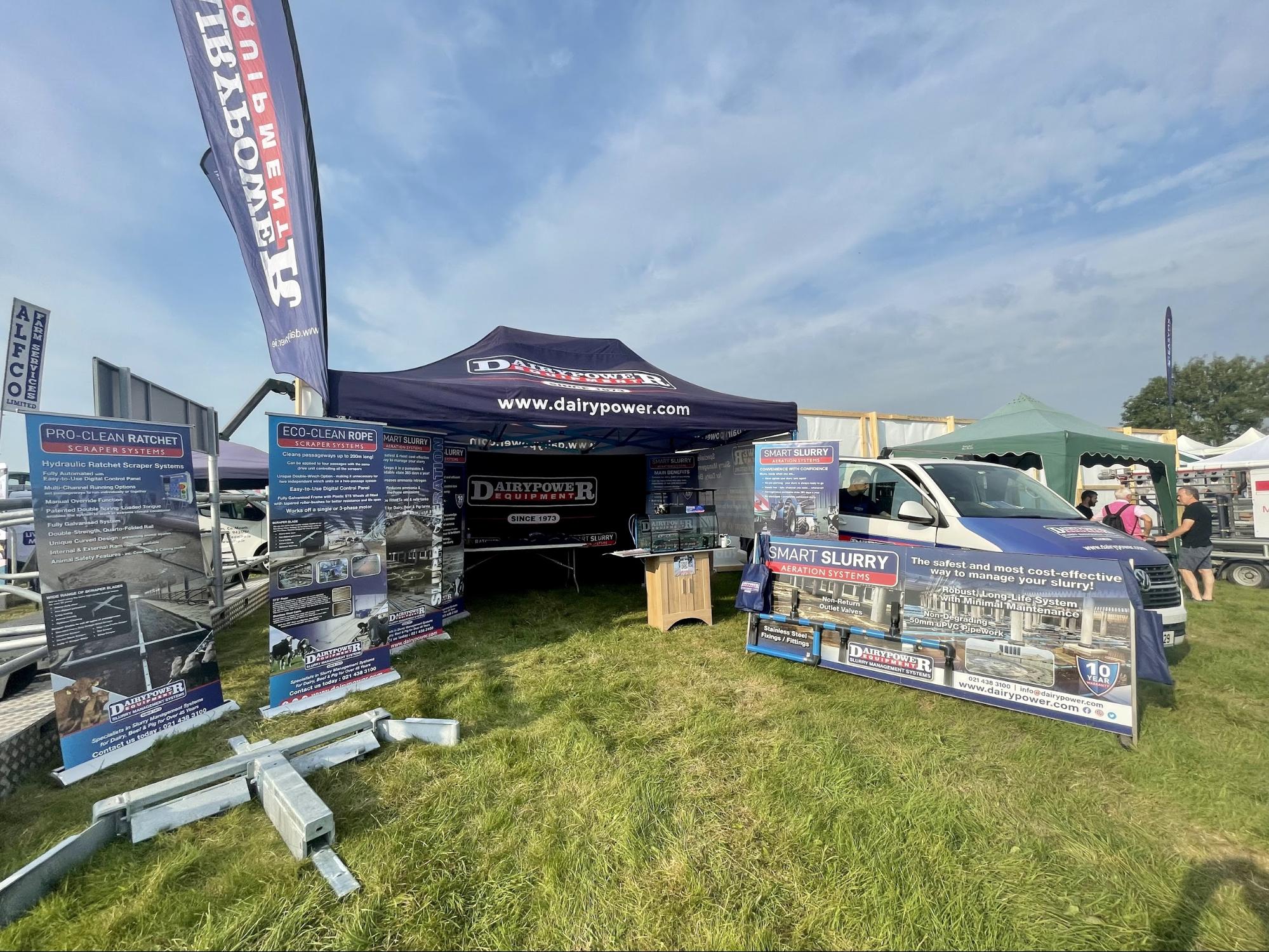 The Tullamore Show is a one-day event, with an average of 60,000 visitors attending on the day, this year a record number of attendees visited the show after being postponed for several years! We were more than happy to be one of the trade stands present at the leading agri event. Crowds flocked in from the minute the gates opened on this sunny August Sunday, and we were so excited to meet all potential and existing customers present on the day.
Dairypower Midlands' Willie, and Lisa and Darragh from Dairypower HQ were busy dishing out all the best slurry management advice to passers-by. Many past customers made sure to stop by and say hello and praise our farmer's favourite slurry management systems!
Would you believe, several customers mentioned that their hydraulic scrapers are in perfect working condition after 25 plus years! This proves that Dairypower makes a robust and reliable product that stands the test of time, and is a product praised by today's farmer. We know what works from being a large part in the agricultural industry for almost 50 years!
An eye catching feature on the stand was our small scale Smart Slurry Aeration System that was in operation all day. This showed interested agriculturalists how the system works as it bubbles the slurry, eliminating tractor agitation and manual intervention with the dangerous substance that is slurry. This made it easy to comprehend that our Smart Slurry Aeration System is the safer, smarter solution to slurry management and the perfect addition to your slurry storage.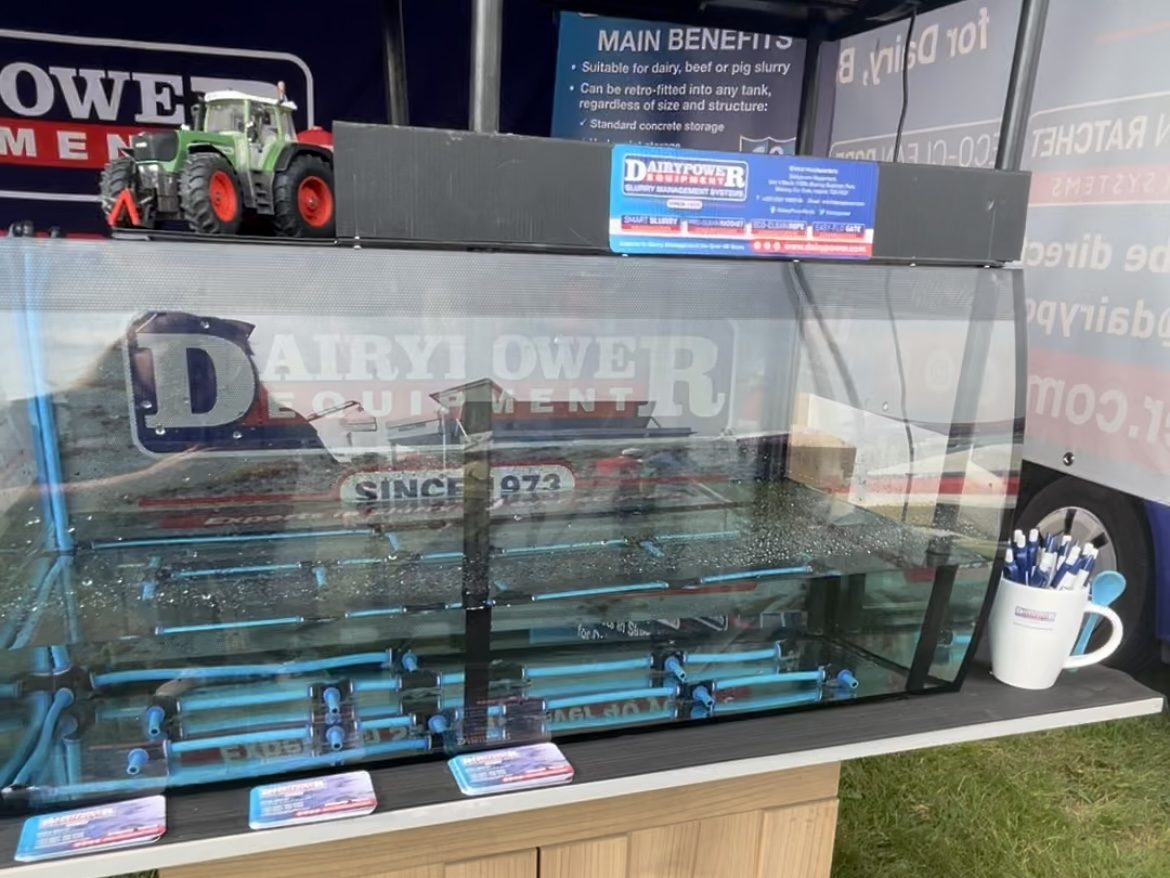 The Smart Slurry Aeration System can be retrofitted to any size slurry tank, regardless of its size and structure, and can be used in all types of slurry whether it may be pigs, beef or dairy! Introducing this system to your farm will ensure your slurry tank is safe, and create a safer environment for the farmer and their livestock – due to a massive reduction in harmful gases such as methane and hydrogen sulphide. Slurry aeration is the most successful adaptation to slurry storage that will reduce these harmful gases.
With winter fast approaching, many attendees took interest in our slurry systems, with enquiries flooding in about our Pro-Clean Ratchet Scraper, Eco-Clean Rope Scraper and Smart Slurry Aeration System to make their slurry storage more simple and manageable for the upcoming farming year. Interest was shown from all backgrounds of farming, from pigs, dairy cows to beef farms.
Are you looking to enquire about our market-leading slurry management systems? 
Sorry You Missed Us?
Don't worry we have plenty more events coming up…