UK Agricultural Shows So Far!
It's been a busy few weeks here at Dairypower that have seen us touring around the UK showcasing our products at various agricultural shows!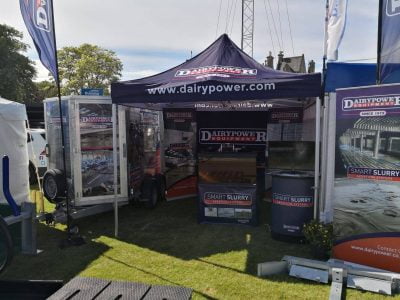 We started off at Devon County in May and went from there to the National Beef Association's Beef Expo in Cumbria!  After a short breather, we were on the road again for the Staffordshire County Show which saw over 70,000 visitors.  From there it was off to Wadebridge for the Royal Cornwall Show which took place from the 6th – 8th June and the following week saw us setting up our stand for the Royal Three Counties Show in Malvern.
Our final show of June took us to Edinburgh for this year's Royal Highland Show, which is one of Scotland's most iconic events, showcasing the very best of farming food and rural life. A great day out was had by all ages, with the chance to get up close to the country's top quality livestock, taste exceptional food & drink and experience rural living at its most vibrant!