Cattle Clean Cow Brush
Cleaner Cows - Better Produce
Dairypower's Cattle Clean brushes are designed to improve cow comfort and welfare. When the cow comes into contact with the brush, it begins to rotate, providing a gentle massage on the animal.
A relaxed cow produces better milk quality and when farmers have this system installed, they soon find that there is a queue from the cows to use the brush. Better yet, it helps to eliminate a great number of parasites.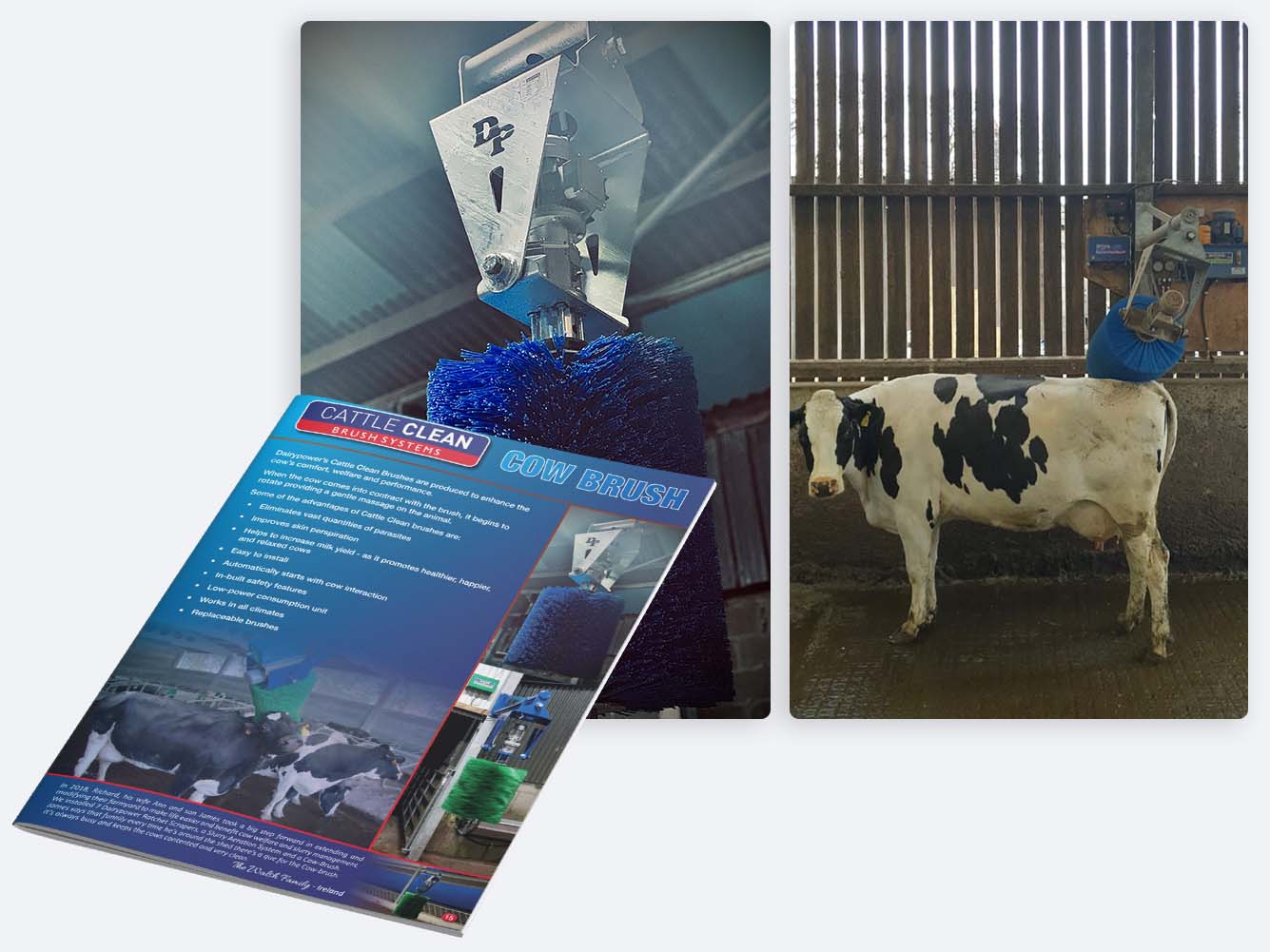 See Our Dairypower Brochure
To see how Dairypower's Cow Brush can help to improve your milk yield and relax your cows, download our brochure here. Better yet, you can see the other products on offer from Dairypower.
We believe in working closely with farmers to understand how we can make their slurry management as simple as possible, aiming to reduce labour hours, fuel costs and improve animal welfare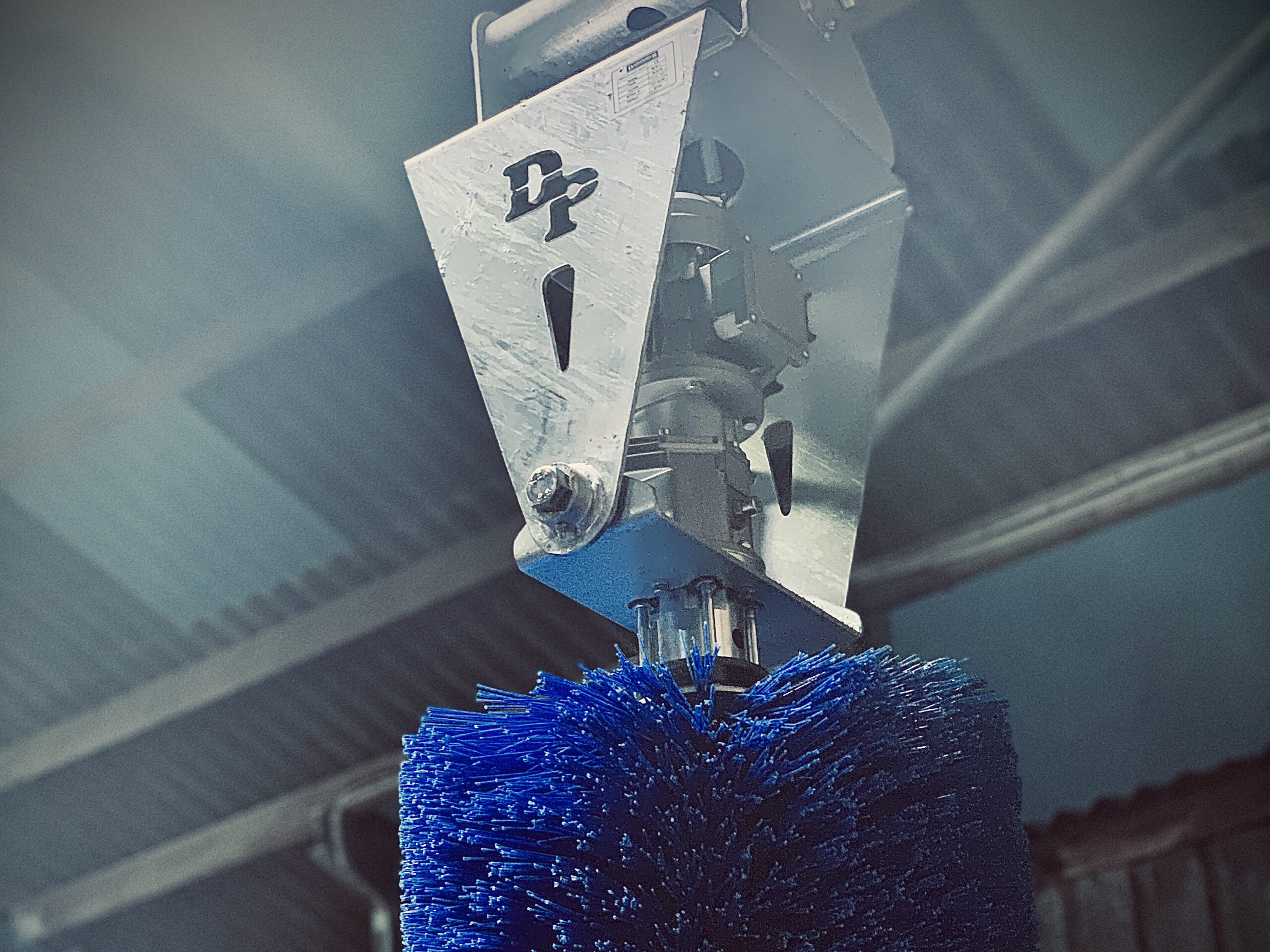 Another Happy Customer
In 2018, Richard, his wife Ann and son James took a big step forward in extending and modifying their farmyard to make life easier, benefiting both cow welfare and slurry management…
"We installed seven Dairypower Pro-Clean Ratchet Scrapers, a Smart Slurry Aeration System and a Cattle-Clean Cow-Brush. James says that funnily every time he's around the shed there's a queue for the Cow-brush. It's always busy, keeping the cows content and very clean".
– The Walsh Family, Ireland
Enquire Today
If you want to learn more about our Cattle Clean brush and how it can improve animal welfare, speak to one of our experts.
Our team is always happy to help, tell us about your farming setup.
Our Other Products
We stock other products from our team of designers and manufacturers that help you to manage your slurry better.