Our recent visit to our Norwegian dealers Fjossystemer
Presenting our unique Slurry Management Systems to our Norwegian dealers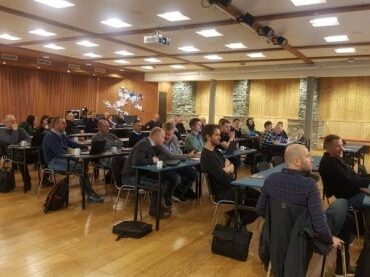 Always a pleasure to be back in Norway!
A big thank you to our Norwegian dealer Fjossystemer, who invited us to their sales team event, held in Kvitfjell, Norway this week. We were asked to present our Dairypower Smart-Slurry Aeration System, Pro-Clean Ratchet and Eco-Clean Rope Scraper Systems to their sales staff, giving them a better understanding of our products and why Dairypower is the best solution to their customer's slurry management needs.
Dairypower are committed to on-going support for both dealers and clients, with technical knowledge, servicing and product expertise, accumulated from over 45 years experience in the farming industry.