Are you seeking industry-leading products to maintain and clean your cow sheds and provide a cleaner cow environment? Look no further! Here at Dairypower, we have created two unique products to assist with cleaning cattle and pig housing, as well as preventing the build-up of slurry in sheds and collecting yards. 
These products are: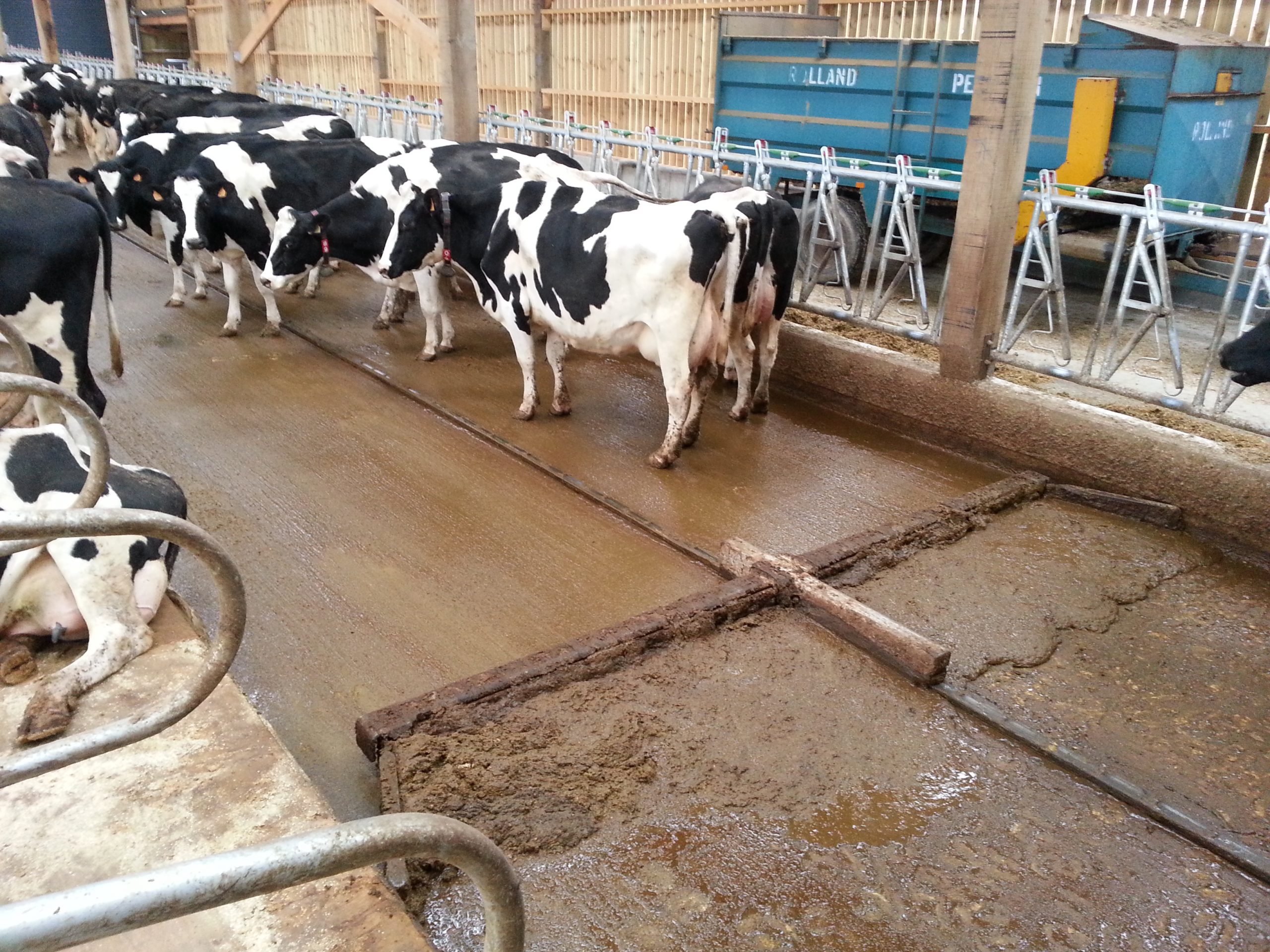 Pro-Clean Ratchet Scraper System
Dairypower has created a one-of-a-kind system for all your cow housing needs. This bespoke system promotes a more hygienic environment for your cows and reduces the risk of common illnesses seen on farms such as mastitis, lameness, and warts in addition to helping lower somatic cell count (SCC). Our product is so unique that we have been awarded a patent for our unique Automatic Hydraulic Yard Scraper System, which has come to be known as the Pro-Clean Ratchet Scraper System. 
When we created this system it was designed to operate in all kinds of extreme temperature conditions, making it the only system of this kind across the globe! 
This slurry scraper system can operate in harsh and extreme environmental conditions such as the freezing temperatures reached in countries like Iceland and Ukraine. It can also work on the other end of the spectrum in very hot climates of countries like Israel and the USA. The system is so well designed that it can effectively operate in any temperature range.
Our exceptional system ensures your slurry management process can become as simple as possible, reducing the costs and labour hours needed to clean any type of barn, and creating an effective management system for your slurry. 
Our patented scraper system has many unique features that make it the safest and most trouble-free system in the world. This robust, animal-friendly system can be easily installed with little to no pre-installation work. We install all electrical parts overhead, and away from reach of animals, slurry or water to minimise any damage to the control unit.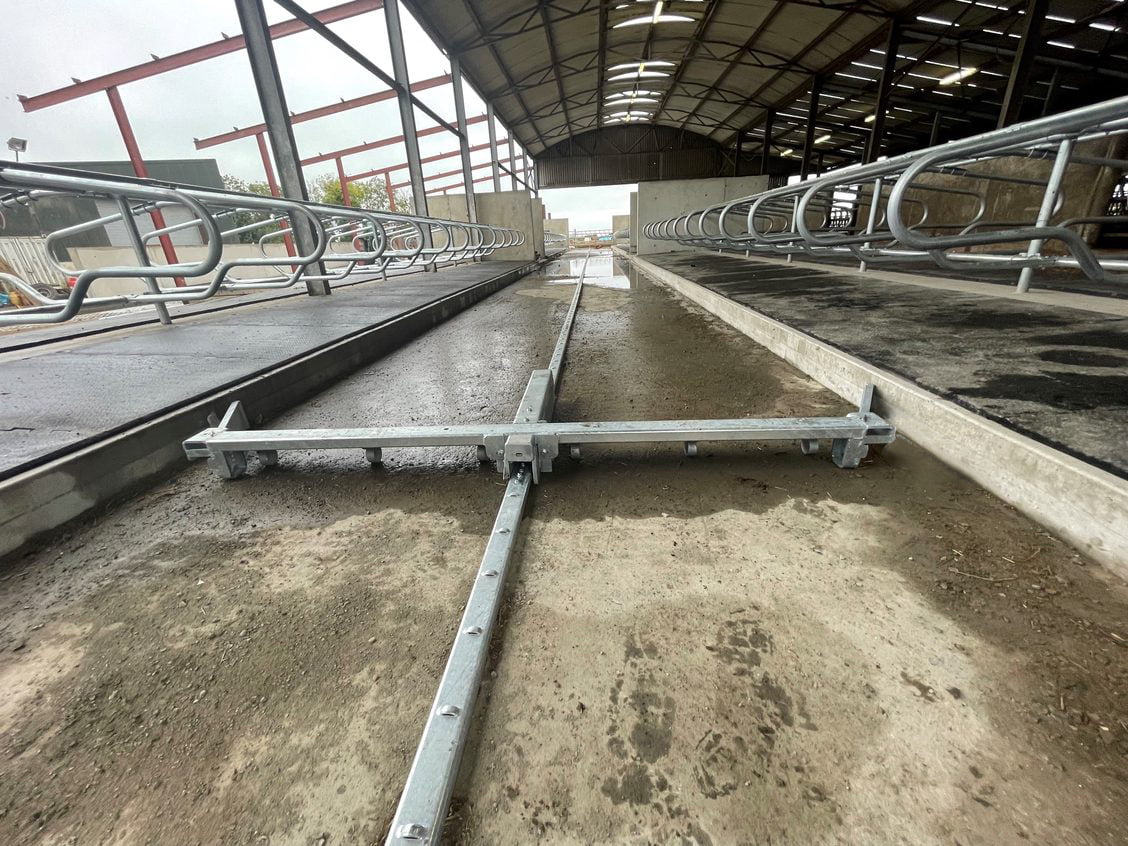 The heavy-duty scraper blade and quarto-folded rail are hot-dip galvanised with a low and smooth profile, designed to prevent all animal injuries. Galvanisation is the process of applying a coat of zinc to either steel or iron to offer protection to the metal and prevent rusting. This is why our hydraulic scraper systems are the most robust and reliable systems on the market. This can be seen in our systems which have been in operation around the world for over 30 years! We recognise that your animals are one of the most important aspects of your business and wish to ensure their continued comfort. 
A patented double spring-loaded tongue keeps the rail clean, preventing slurry build-up and this is the mechanism which allows the scraper to operate in extreme weather conditions. This is one of many features of this product. 
The Pro-Clean Ratchet Scraper has become widely sought after for some other applications as well! It has been successfully installed in dairy, beef and pig units, working very well in all of these applications. The system has also been installed in sewage treatment plants, abattoirs and other industrial projects.
Consult our in-depth brochure regarding the Pro-Clean Ratchet Scraper System, by clicking here: Pro-Clean Ratchet Scraper Brochure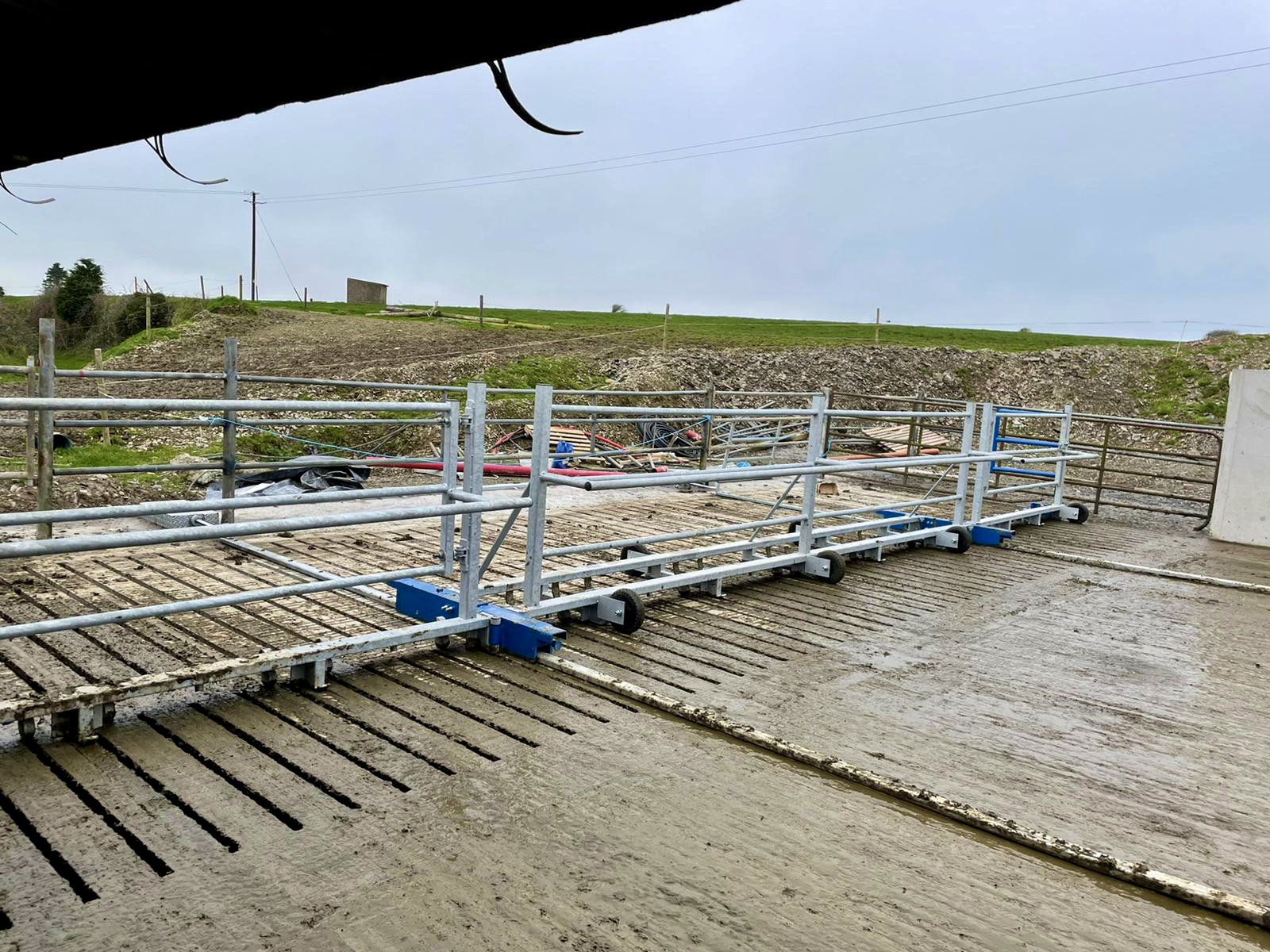 Easy-Flo Backing Gate
Our Easy-Flo Backing Gate integrates an advancement gate with our patented Pro-Clean Ratchet Scraper System. With many unique features that make it the safest and most hassle-free system in the world, you gain complete control over the flow of your cows whilst having the peace of mind that any collecting yard is then cleaned automatically by the heavy-duty scraper units, once the animals have left. Once again reducing labour time and saving business costs by greatly reducing the milking time for your cows. You no longer need to worry about cleaning your yard as our Easy-Flo Backing Gate will do it for you!
This robust unit is fully also galvanised like the Pro-Clean Ratchet Scraper and can be easily installed in yards up to 20 metres wide, and of course, they can be custom fitted to the specific shape and size of your yard. This unique backing gate gives you full control of your cows from anywhere in the milking pit and creates the peace of mind that once you've finished the yard will be perfectly clean.
This robust and simple system has many benefits for creating a cleaner cow environment. This Backing Gate achieves two jobs with one system. It allows for controlling the flow of livestock plus efficient cleaning of the yard or barn. It is the best solution for optimum cleaning and low energy consumption, saving on energy bills.
Consult our in-depth brochure regarding the Easy-Flo Backing Gate, by clicking here: Easy-Flo Backing Gate Brochure
Unique Features
These slurry management systems can promote improved cow comfort in many ways. The design of these systems was done in such a way that animal safety and comfort were one of the most important features of the product. You can always ensure your animals are safe and protected with our bespoke systems. In fact, these systems are designed with maximum safety and maximum cleanliness in mind. 
This Backing Gate can control the flow of dairy cows and is perfectly suited for holding yards, holding areas and passageways. It will keep your yard clean after the cattle have gone from these locations. This is very effective in creating a cleaner and safer environment for your animals and the yard.
Dairy Cow Comfort
At every stage of our design process for this product, we ensured that the animals' safety was paramount. Our Pro-Clean Ratchet Scraper is a fully galvanised system and features a unique curved design specifically to avoid all types of animal injuries. 
We have also improved livestock security by adding a few other simple safety features that will prevent any injuries to downer cows and calving cows with this Scraper System. There is also a manual override function in case of unforeseen circumstances, that may require it.
The scraper blades are also galvanised to make sure they are always at peak performance level and maximum cleanliness for your animals.
Find Out More
We have worked in conjunction with award-winning farms and experienced agricultural advisors to install tens of thousands of our superb slurry management systems. If you would like to find out more information about our products or want a demonstration, visit our website: www.dairypower.com, for more information.