Great Yorkshire Show with James Holding Dairy Engineering
The 163rd Great Yorkshire Show took place in Harrogate, United Kingdom across 4 days from Tuesday 12th – Friday 12th July 2022. This is a large-scale agricultural show that is held annually, in the Great Yorkshire Showground and celebrates all things agriculture, food, farming and countryside – with traditional competitions taking place throughout the 4 day event.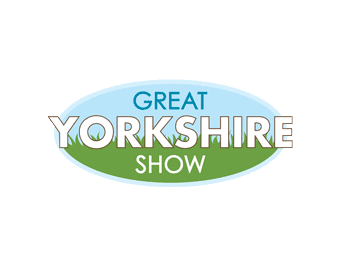 Each year, the agricultural show at the Great Yorkshire Showground attracts over 130,000 guests and 8,500 animals, making it one of the biggest agricultural shows in the UK, and an essential day out in every UK farmer's calendar!
Thousands of animals, including sheep, pigs and even pigeons, as well as one of the most prominent show jumping classes in the nation, compete in the judging rings annually. Throughout 2,000 contestants compete in the show's 21 competitive sections over the course of its four days.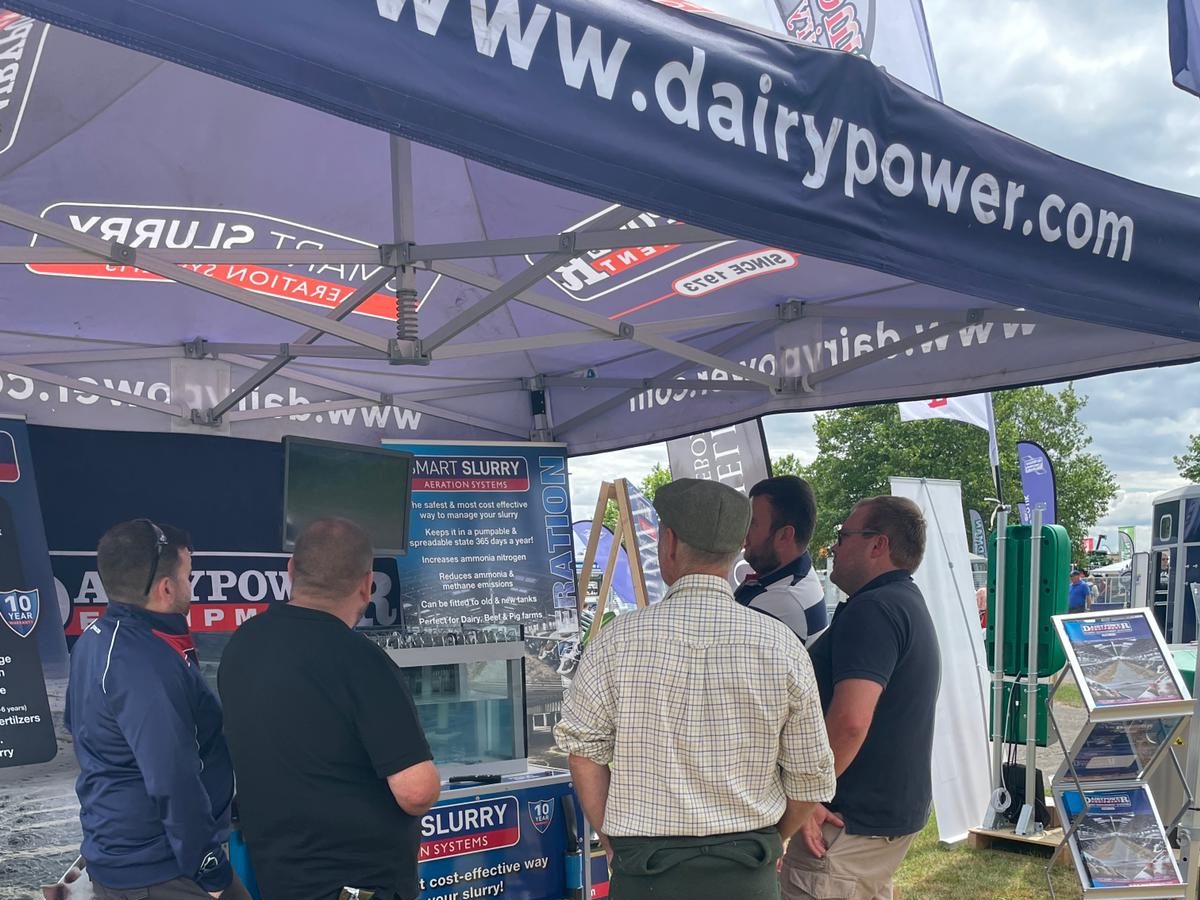 This is the venue where market-leading products are displayed and the most cutting-edge agricultural technology may be seen, from innovative farming equipment and machinery to displays from big-name businesses. The Great Yorkshire Show features live music, entertainment, shopping, and of course, agriculture as its central theme.
We were lucky enough to be present on the day alongside Dairypower approved dealer, James Holding Dairy Engineering, among some other fantastic companies producing milking machines and hoof care products!
Dairypower was an eye-catching feature on the James Holding Dairy Equipment stand. Our Slurry Management Experts – Dairypower UK's Adrian and the crew from Holding's were kept on their toes giving out slurry management advice to attendees and showcasing our market leading slurry technology to intrigued farmers.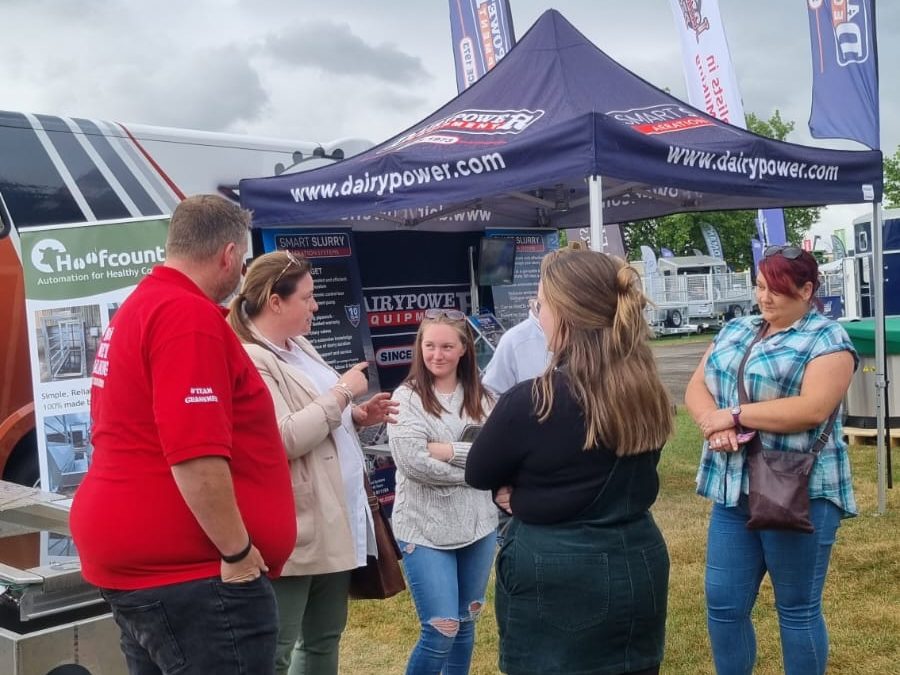 Another familiar face made an appearance at the Dairypower stand, the one and only Gareth Gault – better known as Donkey from the much loved Grassmen series!
It was great to have a chat with Gareth and hear what he has been getting up to in one of his busiest seasons of the year.
Sorry you Missed Us?
Don't worry we have plenty more events coming up…
Want a Free Demonstration
Find out how we can save you time and money with our Smart Manure Management Systems!
Get in touch to organise a free demonstration of any of our products and services.